Music (and Video) from the Inbox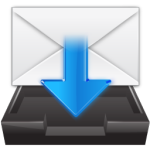 Here's a round-up of the music submissions I've received in the last few days.  These are the tracks that made the cut.
If you have something you'd like me to hear, directions on how to submit music for evaluation can be found under "Music Submissions" on the left-hand side of this page.
Billie the Vision and The Dancers:  "Go to Hell"
This is a cover by the American-sensation-in-the-UK-at-least named Seasick Steve.  Find it on their double Best Of CD–or just listen to it here.
Lucky Date & Midnight Conspiracy:  "Veyron" (Night Version)
Intriguing dubstep-ish trance with a title copped from the name of my dream car.  Nice production from this Chicago outfit. Check out the video here.
Lucky Date & Midnight Conspiracy – Veyron (Night Version) by Midnight Conspiracy
The Dyadics:  "Get Up"
Two-piece band (the drummer also plays bass and Kevin Kennedy from Neverending White Lights plays guitar) from London, Ontario.  The album is self-titled and available for streaming.
Casey Stratton:  "Hunter"
Described to me as a "male Sarah McLachlan."  Not for everyone, obviously, but he'll certainly find a niche.
Cody Allen:  "If This Takes All Night"
Free download of some acoustic alt-country-ish rock from North Bay, Ontario.  The album is called All Is Not Lost.
Tall Ships:  "Plate Techtonics"
Brighton UK band who have toured with Minus the Bear.  The album is called There Is Nothing But Chemistry Here.   Listen here.