Music (and Video) from the Inbox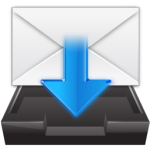 It's been a busy week for music submissions, but I've gone through them all.  Here are the tracks that tweaked my interest
c0ndu1t:  Deconstructed EP
A three-track EP from a Toronto outfit I've been watching for some time.  Good for the NIN crowd.  Listen on Soundcloud.
We Barbarians:  Headspace EP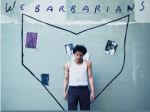 Three-piece from Brooklyn (although originally from Long Beach, California) are about to release a five-song EP.  
The Fires Of:  The Fires Of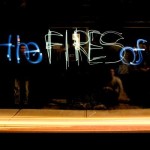 Indie-pop CanCon produced by Michael Kulas (of James) and mixed by a guy who has worked with the Hip and U2.  More information here.
Novie – "Funk 3 (Get Next to You)"
Novie, a Toronto-based alt-pop indie performer, has this cool video created by Gavin C. Reed, a NYC animator.  
Novie – Funk 3 (Get Next To You) Official Music Video from novietheoneandonly on Vimeo.
NINJASPY – No Kata EP
Check out this teaser video for an EP and graphic novel that'll be out this fall.  Band is from Vancouver and this project was produced by Garth Richardson.  Looks promising.  Get a download of a song called "Evolution of the Skid" here.
 Scythia – …Of Exile
Another teaser video, this time featuring a Canadian folk-metal outfit.
Minotaurs – Eat Yr Hate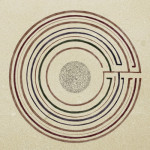 British outfit that shares DNA elements with Belle and Sebastian, Fleet Foxes and Echo and the Bunnymen-like twang-happy guitar bands.  Album out September 5.  Listen to the whole thing on Soundcloud.
Freedom or Death – "Inside"
Toronto-based band with loads and loads of potential.