Music (and Video) from the Inbox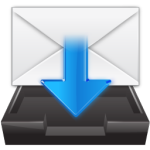 Part of the mandate I want to follow for this website is to recommend music that you might not otherwise hear, hence the "Music Submission" link on the left side of the page.  
Here's another rundown of some of the material that's come in recently.  Give it a listen and please feel free to spread the word on anything that really moves you.
And by all means, offer up any input to the artists involved.  They love that.
The New Democratz – "Win"
Being a former Winnipegger and a long, long-time Jets fan (hey, I was there in '72!), this Everlast-ish track caught my attention right away.  Anyone in the city looking for a sports anthem?
Win – The New Democratz by TheNewDemocratZ
Little Tybee – "Hearing Blue"
Experimental Atlanta-based group with a fun new video.  I mean, how can you not be curious about a group that once released a song called "I Wonder Which House the Fish Will LIve In."
Toxic Deathula – "United"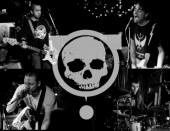 I just like the name.  And their intesity, of course.  There's a good selection of newer stuff on their MySpace page.
The Hulks – "Perfect Temptation"
Three piece electro alt-rock band from Vancouver named after a series of sunken ships.  They somehow remind me of the White Lies but with a little more funk.
  Perfect Temptation by thehulks
Ben Sollee – "Electrified"
More experimental pop featuring a cello, more strings and a horn section.  Infectious.