With all big sales and mega-streams of Views, Drake bought himself a new ride: a McLaren 675LT worth about $350,000. The dealer was Driving Emotions Motorcar in Toronto.
This is but the latest addition to Drake's stable of wheels, which is said to include (or have included) a Bugatti Veyron, Lamborghini Gallardo, Bentley Continental GT Speed Convertible, Rolls-Royce Wraith, Bentley Mulsanne, and Brabus 850 6.0 Biturbo Coupe. (Via Auto Evolution)
Then there's Aerosmith's Steven Tyler, a gearhead from way back. He owns an ultra-rare Hennessey Venom GT Spyder, the first of the type ever built, for which he paid $1.1 million in 2002. Under the right conditions, this thing will hit 260 MPH, thanks to its 7.0 litre V8 that cranks out 1,244 BHP.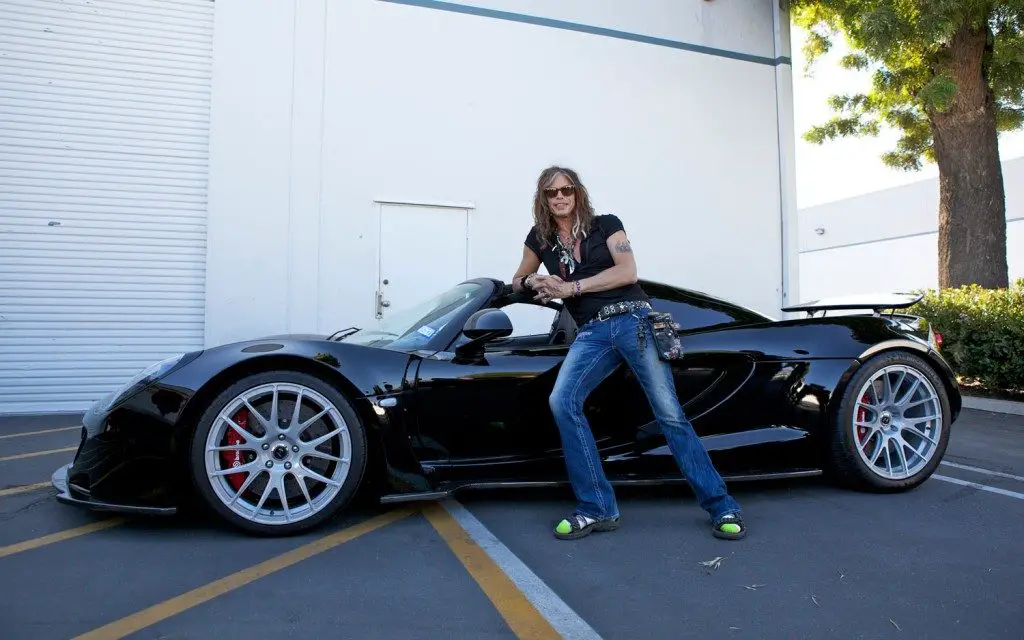 He's had his fun with the car, so he's auctioning it off for charity. Starting bid? The same $1.1 million he paid for it.
(Via Auto Evolution again)