Music Collector CD Cataloguer
Back in the days before iTunes, there were a number of software programs one could use to keep track of the CD collection.  I tried a few, but when it became de rigeur to rip CDs, I gave up and used that software (MusicMatch, Winamp, iTunes, whatever) take care of the database functions.
But what if you're not ripping your CDs?  There's still a market a program that simply catalogues a collection.  I could see this of being use in a radio station or anywhere else that needs to have an archival record of their CDs.
Music Collector is one of the newest solutions to this admittedly nichey need.  Give it a look here.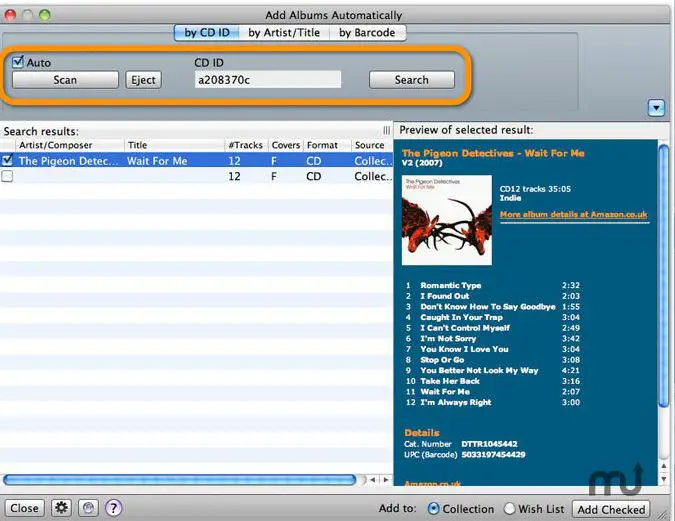 (Via MacUpdate)