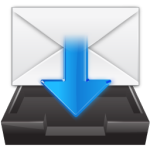 I've been remiss in my music filtering duties. But when you're on a tour bus with a bad Internet connection, it's tough to keep up. Who knew that there were so many regions of this country where you still can't get a solid 3G connection?
Thankfully, Gilles Leblanc–the ROCKthusiast–has been able to help out. Here's the latest round of recommendations.
Parlovr: "Bad Faith"
Album: Kook Soul
Self-described "sloppy pop" practitioners Parlovr are teasing their 2nd full-length album (due in 2012) with a living room-filmed video in conjunction with Southern Souls. Decidedly more low-key than what you may be used to from these three Montrealers.
Sounds like: Hope the boys in Parlovr haven't repented their wild music ways completely, as there's a certain Sainte-Catherine Street debauchery that's part of their charm.
Link/Listen/Watch
PARLOVR – Bad Faith from Mitch Fillion (southernsouls.ca) on Vimeo.
Hollerado: "Good Day at the Races"
Album: Single
The wacky dudes in Hollerado never seem to slow down – If they're not crisscrossing Canada looking for the best post-gig nachos, they're creating buzzworthy music videos, like for newest single 'Good Day at the Races.' Giddyup!
Sounds like: The title may be in homage to Queen's A Night at the Opera, but this is all Hollerado at its best. Jump up and down and shrug your head side to side like you're dancing Charlie Brown style!
Link/Listen/Watch:
The Balconies: "Serious Bedtime"
Album: Kill Count EP
The Balconies are a female fronted power trio that combine just the right amount of loudness and electric energy. They're playing a few Ontario shows before Halloween – and one in November with Bedouin Soundclash – where they'll have a special "tour edition" of their latest EP available.
Sounds like: I'm going to go out on a ledge and say that The Balconies are a band to keep your eye on in 2012. Classic alt rock vibe by kids who were probably still in diapers when bands like Radiohead were first coming up.
Link/Listen/Watch:
Infinite I: "The White Snake? The Iguana"
Album: Digital single
Ahem – Infinite I claim to be intergalactic wanderers transmitting from Cold Desert on Protos 6. "Otherworldly" comes to mind for sure once you see some of their Facebook pics. Call me crazy, but I think they've got something going on here. Not just weird for weird's sake.
Sounds like: Electro space rock, complete with laser gun SFX. I would be infinitely interested in seeing how this all comes together in a live, earthly setting.
Link/Listen/Watch:
The Wooden Sky: "Angelina"
Album: City of Light EP
If The Wooden Sky keep producing songs like this, a lot of hipsters are going to be trading in their canvas sneakers for cowboy boots. They're also selling cassette copies of their new EP at shows, which, while old school cool, won't make Mr. Cross very happy.
Sounds like: This line about The Wooden Sky is so great, I HAVE to steal it (from a UK online music mag): "Some of the best Americana being made today is coming out of Canada."
Link/Listen/Watch:
The Wooden Sky – Angelina by curlybecs
Doldrums: "Chase the Tear" (Remix)
Album: 12-inch split w/ Portishead
Everyone and their mother are raving about the live return of Portishead, no one more than Toronto producer Doldrums. He's refashioned their 2009 song 'Chase the Tear,' upping the pace to make your feet, you know, MOVE while listening to them!
Sounds like: What every remix should strive to be; unique from the original. This would definitely be a cool piece of vinyl to pick up if you can when it's out on November 14th, as all proceeds are going to Amnesty International.
Link/Listen/Watch:
CHASE THE TEAR (portishead / doldrums split 12″) by DOLDRUMS
Gigamesh: "It's So Intense" (Fare Soldi Enrico Pallazzo Remix)
Album: Gigamesh EP
If the name doesn't ring a bell, Enrico Pallazzo is the name of the fictitious opera singer Leslie Nielsen is mistaken for at the end of the first Naked Gun movie. If that's not a solid enough reason to recommend a song, I'm not sure what is. (Fare soldi is Italian for "making money," which is pretty cool too.)
Sounds like: But seriously, this is a pretty groovalicious instrumental track that beautiful people can get down with at their favourite nightclub for 4+ pulsating minutes. Score one for disco!
Link/Listen/Watch: Big Shot Magazine
Peter Peter: "Tergiverse"
Album: Peter Peter
Don't let the fact that Peter Peter sings entirely in French throw you off. His 'Tergiverse' is absolutely beautiful, with gorgeous acoustic guitars and a little backing vocal help from another Francophone, the heavily tattooed Cœur de pirate.
Sounds like: Even though I have a French name, I didn't know until now that "tergiverse" means to procrastinate. If I were you, I wouldn't wait any longer to learn more about what could be the next big thing out of Quebec!
Link/Listen/Watch: