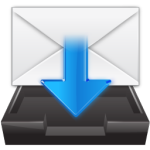 After ten days on the road with Capt. Kirk, I'm back home for a while before we pick up the tour in Toronto on Thursday. Meanwhile, LOTS of music has come through the inbox. Fortunately, I have guys like Gilles at ROCKthusiast to help me filter through it all.
Recommendations and submissions are always welcome, by the way. Just use the link on the left-hand side of the page.
Let's get started, shall we?
Remember Remember: "John Candy" (Radio Edit)
Album: The Quickening
From the boggy moors of Scotland (and countrymen Mogwai's record label) come an instrumental ray of sunshine in Remember Remember. Starts off very electronic, but frequently gives way to strings, guitars and drums, with peaks and valleys along the way that mirror the beautiful Scottish landscape.
Sounds like: A coincidence. Without any lyrics, it's tough to know if Remember Remember had the late Canadian comedic actor in mind as they were composing the closing song to their October-released album.
Link/Listen/Watch:
REMEMBER REMEMBER // John Candy (Radio Edit) by TheArtOf…
The Black Keys: "Lonely Boy"
Album: El Camino
The Black Keys seem hellbent on proving their mainstream breakthrough was anything but a one-shot deal. Their hastily recorded, 11-track follow-up El Camino rolls off the line December 6th, with 'Lonely Boy' the first song to hit modern rock airwaves.
Sounds like: This ain't no clunky old van, album art aside. The Black Keys have revved up their traditional blues rock sound while maintaining their new appeal, even adding female backing singers. Oh, and Thom Yorke has met his match when it comes to viral dance videos!
Link/Listen/Watch:
Bry Webb: "Rivers of Gold"
Album: Provider
Bryan Webb of Guelph, Ontario's Constantines is the latest indie artist to go the side project route. With the "Cons" on a bit of a break, he took the time to record a solo album, out November 15th. Sparse is one word I'd use to describe his 'Rivers of Gold,' but dare I say there's a certain…Leonard Cohen-ish quality to it?
Sounds like: Don't know how much "crowd pumping" Webb will be doing when he opens for Feist for six shows on her Canadian tour. He also contributed vocals to 'The Bad in Each Other,' the lead track off her latest LP Metals.
Link/Listen/Watch
Rivers of Gold by Idée Fixe Records
Blake Ian: "The Road"
Album: Single
Blake Ian fashions himself as a New York singer-songwriter in the Bob Dylan / Greenwich Village mold, although 'The Road' leans more towards anthemic rock than rebellious folk. While Ian seems to be chiefly a solo artist, he's assembled some great musicians here – I found the piano and slide guitar particularly stellar.
Sounds like: It's getting a little chilly in Canada for a road trip, but if I were going on one, this would be a great song to kick off my playlist!
Link/Listen/Watch: Video at 27 Productions