Music from the Inbox: Some Recommendations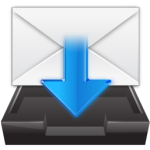 Yes, I've been remiss in getting through all the stuff you've been sending me.
But the volume is such that I've had to enlist some people to help me sort through everything.  
Here's what made it through that double filter of "Listening to bad music so you don't have to."
the BIGUPS: "Last Train"
Album: the BIGUPS
Ultra hip, retro vibe from the moment the Flash animated needle drops, I can't help but give "big ups" (or restectp, as Ali G would say) to this ska / alt rap mashup. With all the jazzy horns going around, they aren't unlike old Mighty Mighty Bosstones or even Sublime, but without the punk.
Sounds like: The kind of band you wouldn't regret stumbling upon in a small club on an otherwise sleepy weeknight, because you'll be buzzing about them for days afterwards.
Link/Listen/Watch: http://www.bigups.biz/
– Gilles LeBlanc a.k.a. ROCKthusiast
Radio Moscow: "Little Eyes"
Album: The Great Escape of Leslie Magnafuzz
Intense, '70s style psychedelic rock stemming from the cornfields of Iowa under the guise of a shrouded Soviet era transmission. Wolfmother fans especially should dig the first offering from Radio Moscow's third studio production.
Sounds like: The perfect musical accompaniment to recreational-type activities in a wood panelled, shag carpeted suburban basement.
Link/Listen/Watch: http://www.pavementpr.com/1.mp3s/RadioMoscowLittleEyes.mp3
– Gilles LeBlanc a.k.a. ROCKthusiast
Drew Smith: "Love Teeth"
Album: The Secret Languages
Drew Smith is a former English as a Second Language teacher turned singer-songwriter who's obviously been schooled in how to create wonderfully arty indie rock. Vocally speaking, it's as if he's studied under master instructor Thom Yorke. (Majoring in yearning!)
Sounds like: It would fit in very well on a mixtape of modern-day baroque bands like Hey Rosetta! and Arcade Fire…with a little Radiohead thrown in for good measure.
Link/Listen/Watch: http://drewsmith.ca/
– Gilles LeBlanc a.k.a. ROCKthusiast
Pang Attack: "Python (Bad Dream)" 
Album: Dreamer's Drug EP
This isn't the first time Pang Attack has been blogged about on AlanCross.ca – If one-man wall of sound Alex Hackett keeps up his shoegazing ways, it definitely won't be the last, either. (Or should that be "nu gaze?") Fellow Montrealers Blonde Redhead would be proud!
Sounds like: Someone you need to see live to believe. Would have loved to have caught Pang Attack's recent performance at POP Montreal to see this song recreated.
Link/Listen/Watch:  http://www.youtube.com/watch?v=lKaujY-3F-A