More Music from the Inbox, 23 February 2014: Lydia Loveless, Scott H. Biram, The Weaves, Broken Twin, Faux Ferocious
By Scott Jones
Artist: Lydia Loveless
Album: Somewhere Else
Boy Crazy certainly was a treat of an EP last fall, but Lydia Loveless' new full-length, Somewhere Else is a complete emotionally-charged effort that proves that her songwriting and vocal chops have only improved with time. Tunes like "To Love Somebody" and the title track (which includes a subtle reference to Tommy Tutone) are hook-laden upbeat pop tunes that really showcase her ever-growing talent as a musician.
Sounds like: Country pop-rock with a distinct edge and a fulfilled desire to move forward.
Listen/Watch/Stream:
Artist: Scott H. Biram
Album: Nothin' but Blood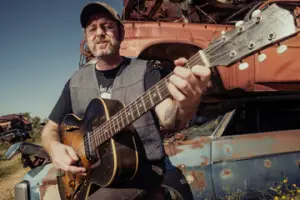 Scott H. Biram is back with a set of his own brand of country gospel blues. The one-man band's latest set of tunes includes vicious tales of vengeance ("Alcohol Blues"), rousing tunes of redemption ("Gotta Get to Heaven"), and wise warnings of situations to avoid ("I'm Troubled)". Overall, it's a darker, more reflective collection of music than his previous efforts, but still just as wild and exciting.
Sounds like: Whiskey-flavoured chicken
Listen/Watch/Stream:
Artist: The Weaves
EP: s/t
The shaky crescendos of this track often clash with the cosmic vocals of Jasmyn Burke and Morgan Waters, and this merely adds to the curiosity of the music within.  The song gets broken down two-thirds of the way in, and it serves a purpose as to shock the listener with more anti-gravity, droning breakbeats one more time before its conclusion.
Sounds like: Florence Welch meets a hip-hop version of Revolution #9.
Listen/Watch/Stream:
Artist: Broken Twin
Album: May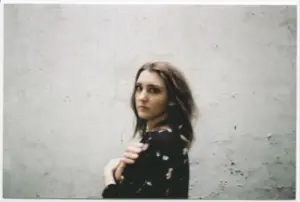 Minimalism in the music is quite welcome here, because it allows the listener to focus their ears on the gentle, emotive lines delivered by Danish songstress Majke Voss Romme.   Singing one's broken heart out over a faint piano and a simple, repeating guitar riff is no easy task, but the lyricism helps Majke's plea stand out.
Sounds like: An '80s love song, yet stripped down to what matters most: The words.
Listen/Watch/Stream:
Artist: Faux Ferocious
EP: Listen Hard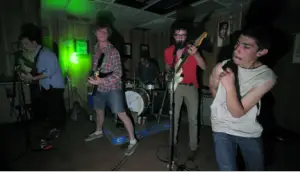 Most carefully crafted punk music is short, and to the point.  Nashville, Tennessee, has it in the form of Faux Ferocious, and there's nothing faux about their delivery.  The 84 seconds contain hammering guitar riffs, off-beat vocals, and even a modern touch of distorted reverberation to its all-too-soon conclusion. The three songs that follow are all in the same vein as the opener, albeit with varying tempos, but they keep the listener entertained throughout the brevity of it all.
Sounds like:  Not like music you'd typically expect from Nashville.
Listen/Watch/Stream: