Music Still a Touchy Subject in Afghanistan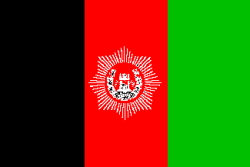 When Taliban thuggery rolled over Afghanistan, one of the first things that was outlawed was music. CDs were smashed, tapes unspooled from cassettes and anyone heard singing or making music was subjected to terrible punishments.
Now, though, things are getting better. Music can be heard in the streets. The first rock festival in decades was held at a secret location in Kabul this past summer. People are no longer afraid to sing. Mostly.
NPR has this story on how music is still a sensitive issue in Afghanistan. Give it a read.