FREE Music Tech Meetup: Record Store Day Event TONIGHT (April 19th). Still time to RSVP, too.
My next Music Tech Event will be held at the iconic Toronto Reference Library on TONIGHT (Thursday April 19). I hope you'll join me and other Music Technology enthusiasts and experts.
This time, I'll be hosting a group of speakers at the Toronto Reference Library, a couple of days before Record Store Day.
The theme? "How to Take Advantage of Some Awesome (and Free!) Music Technology Resources!"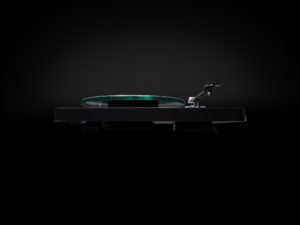 As usual, attending the event is free. And even though we're a non-profit group, we will provide free pizza, snacks, and beverages—all free of charge (you can't network on an empty stomach, right?). But we need you to RSVP.  The pizza and beverages will be provided by NAD Electronics who will have a Vinyl Listening Station at the event. Have a slice of pizza on NAD and discover the difference a quality record player makes.
I'll see you there!
Details below:
Title: Record Store Day Event
Host: Alan Cross is an internationally known broadcaster, interviewer, writer, consultant, blogger and speaker.  In his 35 years in the music business, Alan has interviewed the biggest names in rock, and is one of the most respected musicologists and documentarians in Canada.  He's written four books, is a renowned public speaker, newspaper columnist and podcaster.
Event Agenda: Thursday, April 19th.
5:30 – Doors open/Networking
6:00 – Speakers take the stage.
Ted Belke, Services Specialist – M.C.
Lina Kim, Senior Services Specialist – Lina will provide an overview of Digital Innovation Services at TPL and what's new and coming soon.
Greg Astill, Digital Design Technician, Agincourt Branch Digital Innovation Hub – Greg will talk about the Audio/Video Room, video editing software and workshops available spaces available at some of their Innovation Hub locations.
James Topping, Digital Design Technician, Fort York Digital Innovation Hub – James is a DJ in his life outside the library and will present on the DJ equipment and workshops available at the Fort York Innovation Hub and through the Youth Hub after school drop-in program.
Andrew O'Mara, Digital Design Technician, Albion Branch Digital Innovation Hub – Andrew is a synthesizer enthusiast and musician who has been running hands-on workshops on how to build your own simple synth in the Innovation Hub for the last couple years. He will also share his experiences introducing patrons to modular synthesis using the Albion branch's Pittsburgh modular synthesizer.
Michael Warner, Librarian – Michael is a member of the planning committee that oversees the Make Some Noise concert & workshop series that supports the library's Local Music Collection. He will talk about the history of the collection and how the concert series has evolved over the 10+ years we've been running them.
Will Charbonneau, Librarian – Will is another musician living a double life as a librarian. He'll share information about the extensive Music collections at the Toronto Reference Library, featuring their top-notch Vinyl collection.
7:00 – 8:00 Questions/Networking
8:30 Doors Close
Location: Toronto Reference Library 789 Yonge Street, Toronto, ON  M4W 2G8
If you would like to attend the event, please RSVP at MusicTechnology.ca. You can also email Nathalia Ribeiro at [email protected] if you have any questions about this event or if you're interested in joining our line-up of presenters at our upcoming events.
Please follow us on Twitter at @MusicTechTO, Instagram and like us on Facebook.
SPONSORS
Toronto Public Library


If you live, work or go to school in Toronto, the public library is free to join and use. You can take out books, movies, and CDs, download ebooks, e-audiobooks and use our wide ranging e-resources. You can attend programs at all library locations. Programs include storytimes, author readings, discussion panels, art workshops and more.

NAD Electronics commitment to excellence extends well beyond the industry standard. We will surpass your greatest expectation of what home
audio should be. Our roots run deep in stereo "Hi-Fi" heritage and using those basic principles for audio we expand into the realm of home theatre and custom installation. Our "Music First" mantra shows in everything we do.