The Music Tech MeetUp at TAVES: UPDATE: Discount Code
UPDATE: Discount Code
***********Save $3 by using promo code musictech17  ***********
Attention Music Geeks and Tech Freaks!
We are happy to announce that the Music Tech MeetUp and A Journal of Musical Things have partnered with TAVES for their 2017 Consumer Electronics Show.

About TAVES:  TAVES is North America's ultimate consumer technology and Hi-Fi event. TAVES showcases cutting-edge products in the most exciting categories: Hi-Fi and home theatre, virtual reality, robots, wearables, drones, hi-tech vehicles, 3D printing and tech toys. Rounding out the show are a broad mix of tech workshops for kids and adults, product launches and an eclectic program of speakers offering the latest insights into the electrifying world of consumer technology.
Show Dates & Hours
| | |
| --- | --- |
| Friday, October 13 | 11 AM – 7 PM |
| Saturday, October 14 | 10 AM – 6 PM |
| Sunday, October 15 | 10 AM – 4 PM |
| | |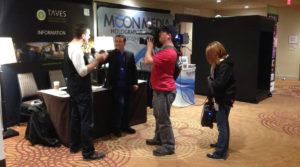 Show Location
The Toronto Congress Centre
650 Dixon Rd
Etobicoke, ON
M9W 1J1
Tel : (416) 245-5000
Parking is FREE at the Toronto Congress Centre!
 Ticket are available now.
The Music Tech MeetUp will be hosting a Panel on the "Opportunities and Challenges in Media Technology" on the third day of the conference, October 15th.  We will also have a booth on all three days so make sure you drop by and say "hello."The panel will include:
Sanjay Belkhode

CEO MuzeLounge
Sanjay is an innovative, versatile, energetic sales professional with a thirty-year foundation in business and technology. Instrumental in providing sustained profit and growth through commitment to results-driven sales process execution and expert relationship management.
http://muzelounge.com
Dylan Rosen
CEO RedPine Music
Dylan is the CEO of RedPine Music. RedPine  is a concert crowdfunding service that eliminates the risk artists and venues take on when organizing live performances. Think Kickstarter, but for concerts!
Rob Bolton
Director, Digital Marketing at Warner Music Canada
Rob has 20 years of experience in the music, media, and technology industries. Rob began his career as Music Director for CFRC-FM and as a Marketing rep for BMG Music Canada. Rob was later instrumental in the growth of two Canadian music industry pioneers: Iceberg Media, Canada's first and biggest Internet radio company, and Virtue Broadcasting/STARTcast Solutions, the leading live concert webcast and streaming media service provider (now a division of Bell Canada).