Your Music Visualization of the Day: Drug References in Hip Hop
The Nerve points to a Project Know effort to create data graphs of all the drug references in hip hop.  For example: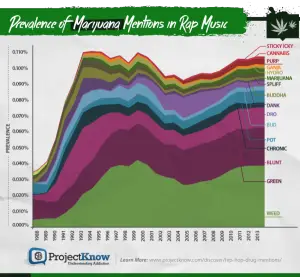 There are similar graphs for coke, MDMA, alcohol, prescription drugs and, of course, codeine cough syrup, too.  Oh, and Project Know is an organization that deals with addiction.