Music Wakes Another Child from a Coma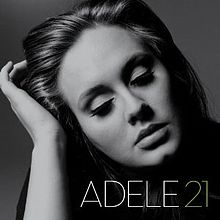 Back in 2005, nine year-old Corey George was crossing the street in his small town in Wales to buy something with his birthday money when he was clipped by a car.  He fell into a coma and spent two weeks on life support.  
But then his mom played Corey American Idiot, his favourite CD.  Corey stirred and suddenly began to improve enough to be moved out of intensive care.  The story made headlines around the world.
I never did hear what happened to Corey but I hope he made a full recovery.
This week, we hear of Charlotte Neve, a young girl who suffered a rare brain hemmorhage.  Two surgeries in and two strokes later, she fell into a coma and her mother was told prospects were grim.  
But like Corey's mom, Mrs. Neve decided to try some music–in this case, Adele's "Rolling in the Deep."  It worked.  Charlotte's condition has improved dramatically.  She still has a long way to go, but the music has apparently played a role in rebooting her brain.
Music and the brain:  mysterious stuff.