Musician Flying Lotus Makes the "Grossest Movie EVER," Prompts Walkouts at Sundance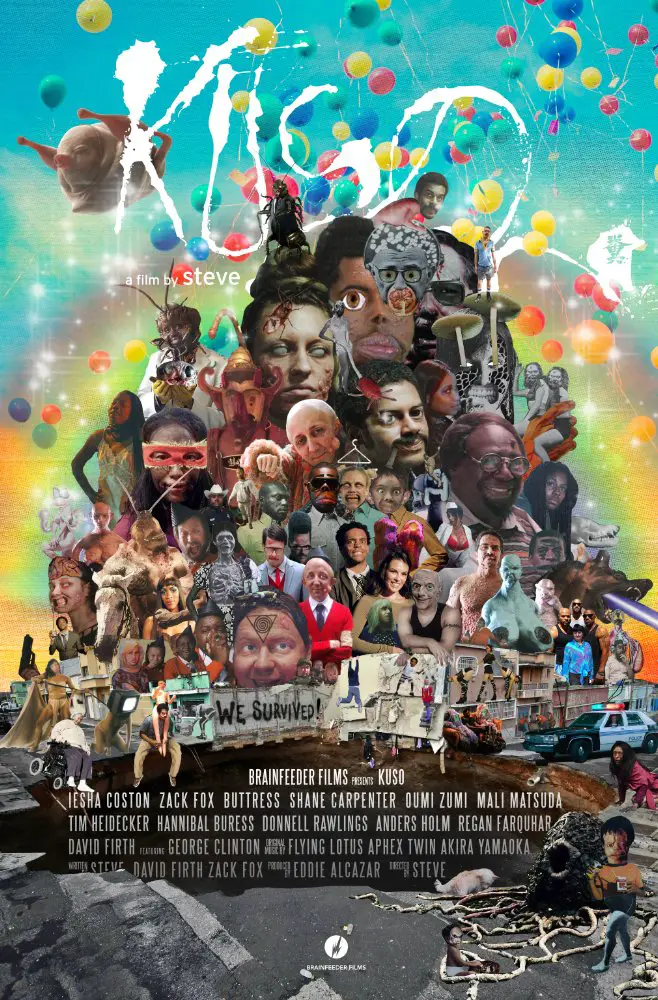 Flying Lotus, otherwise known as Steve Ellison, also fancies himself to be a filmmaker as well as a musician. His current work, Kuso, just had its premiere at the Sundance Film Festival–and the reaction may not be what he was looking for.
The film has been branded as "the grossest movie ever made." The Verge reports "Some gross-out films are one-note, but Kuso finds new ways to test viewers' fortitude."
Whatever. We've heard these kinds of dire descriptions before dating all the way back to Psycho–which, when compared to The Human Centipede is as tame as Saturday morning cartoons on public television. How bad can it be? Let me tell you:
A woman chews on concrete until her teeth are much. We see all that, of course.
An alien yanks a foetus from a woman's womb and them smokes the corpse.
A man has sex with a talking boil on a woman's neck.
Various scenes of genital mutilation.
A doctor–played by George Clinton, no less–keeps a "medicinal cockroach" in his anus.
Wow. You might want to smoke a bowl before watching this one–and you might never watch television the same way again. The soundtrack, however, looks pretty awesome. Here's a trailer.