Musicians Buried With Weird Stuff Just Like the Pharoahs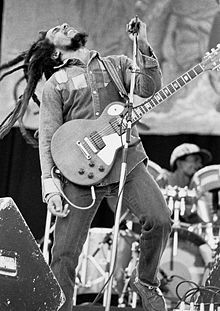 Many cultures have buried their dead with things they believe they'll need in the afterlife.  Nice idea, but then we eventually came along and dug it all up.  Right, King Tut?
Our modern pharoahs have followed in this practice.  Bob Marley went to his final resting place with plenty of weed.  Frank Sinatra went to the great beyond equipped with a flask of Jack Daniels.  And Whitney Houston will spend eternity wearing $500,000 worth of jewels.  Some things never change, huh?
The Houston Chronicle lists these and seven other musicians who tried to take it with them.