Musicians from 2011 Who Deserve a Second Look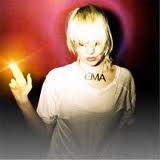 [My column from today's Metro newspapers. -AC]
There's just too much music these days.
No wonder that so much great stuff — a disturbing amount — slips through the cracks. Here's a list of artists and albums that you may have missed over the past 12 months.
Cults/Cults: A boy-girl band from Manhattan who went from mysterious indie duo to major label signing in the space of just a few months. I dare you not to sing along.
Cut Copy/Zonoscopre: Third album from this Australian electronic band, which has been nominated for a Grammy.
EMA/Past Life Martyred Saints: EMA is Erika M. Anderson, who makes music out of what seems to be a succession of life crises. It's the kind of powerful, painful stuff that Courtney Love used to make about twenty years ago.