Musicians Who Take Up the Paint Brush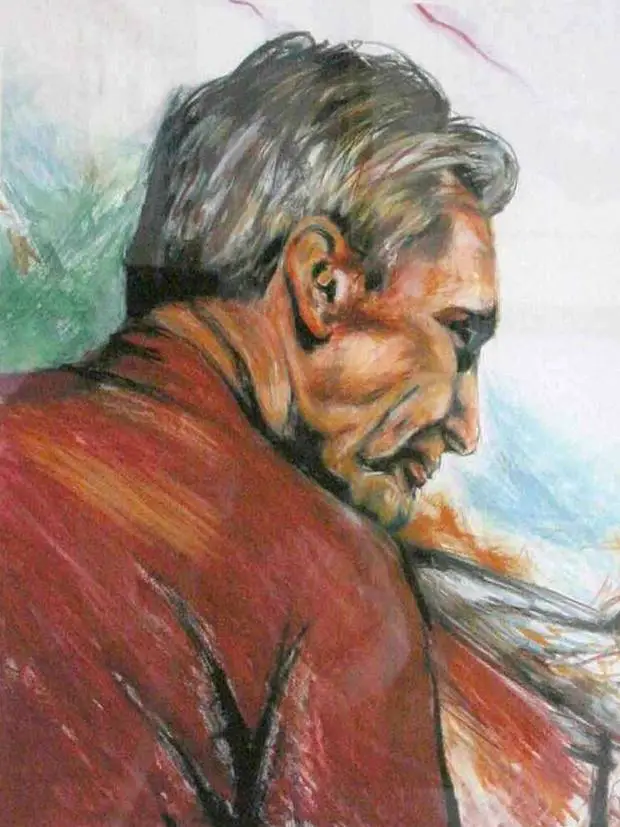 Would you have guessed that this work is by Marilyn Manson?Bowie.  Iggy.  Dylan.  Joni Mitchell.  Marilyn Manson.  They all love to paint.  So does Paul Simonen of the Clash and Ron Wood of the Rolling Stones.  John Lennon loved to draw.  Thom Yorke loves to get visual.  
The Independent looks at why so many musical artists decide to pick up a paint brush.
What is it with modern musicians and painting? What spurious orthodoxy now decrees that no rock star of note reaches his/her 50th birthday without having an exhibition of scratchy-dauby artworks launched in a major gallery? Did Schubert or Liszt or Beethoven pause in their labours at the keyboard to knock off charming watercolours of the scene from their music-room window?
No. Today, you can't throw a paintbrush across Cork Street without hitting another ageing rocker mounting canvases onto a whitewashed wall.