MyMusic.com, a New Canadian Music Discovery Site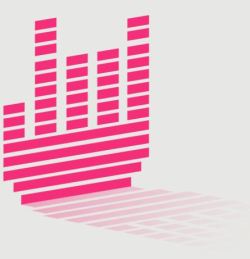 A note popped into my inbox yesterday announcing the launch of MyMusic.com. (Jeezus. I wonder how much they spent to acquire that domain!)
It's a new startup based in both London and Ottawa described as "a unique place where music lovers can search, discover and share the best music content from around the web.
"We want to know music – we want to know all about an artist's or band's history, watch their videos, watch videos made by their fans, read news, blogs and reviews of their work, see great photos, know where they're touring and buy tickets to see them, read their tweets, buy their music AND listen to their music.:
Basically, it's an aggregator of content and links. Enter the name of an artist–I put in Nine Inch Nails–and you'll get a screen that looks like this: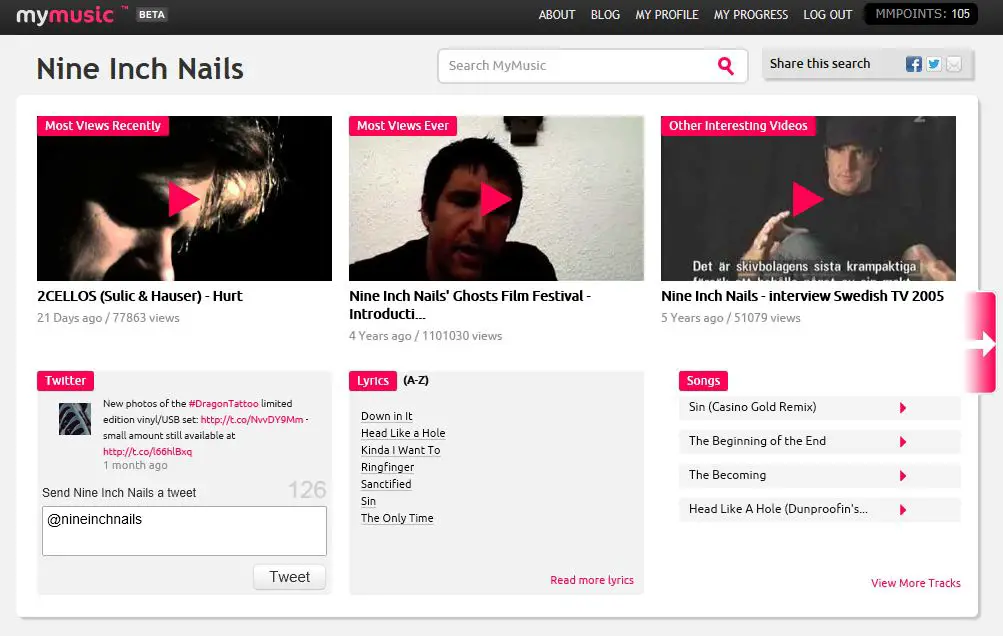 You're connected to the video that's been viewed the most recently, all-time views, other videos, the official Twitter feed, lyrics and links to other songs. It's also game-ified. Each search earns you MyMusic points towards awards and badges.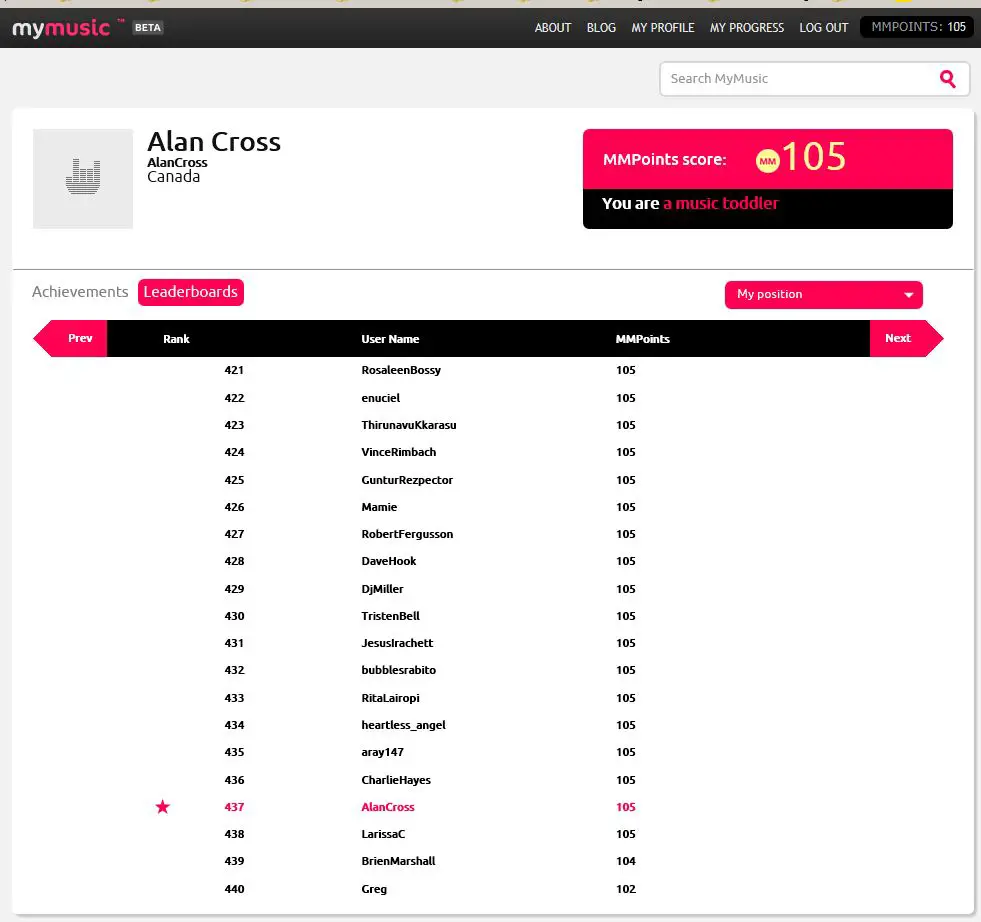 As of this morning, I'm ranked as a "music toddler." You think that kind of trash talk won't get me to increase my ranking? And there are other achievements that need to be unlocked.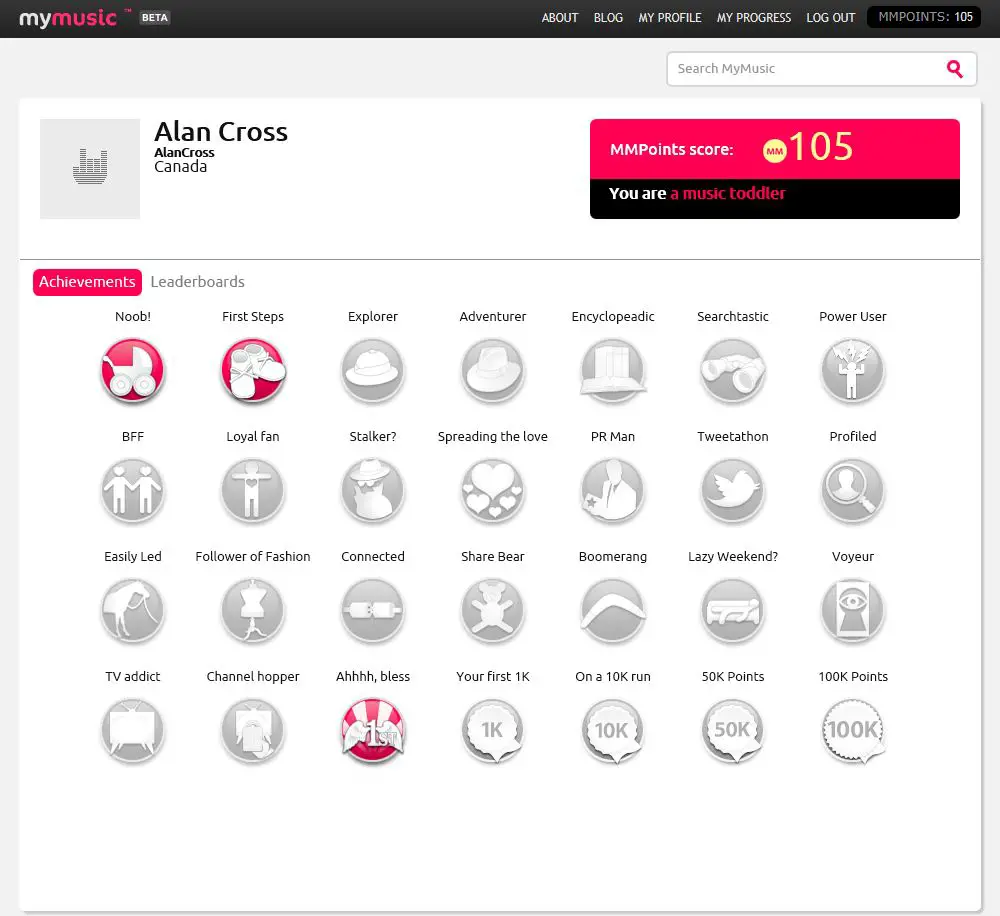 This could be rather cool. And I like that it's a Canadian company. Read more about MyMusic here.