The Mystery of the Indie Band Sex Tape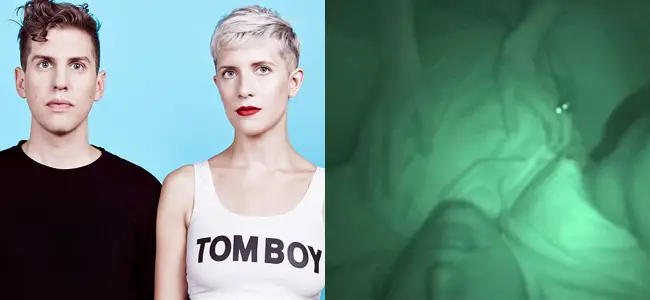 *Yawn* Another sex tape has been leaked. These things come along so often that it seems they're part of a standard marketing strategy. And maybe it is.
Consider YACHT–yes, another ALL CAPS band–from Portland, Oregon, that features a real-life couple, Jona Bechholt and Claire L. Evans. The story is that the pair decided to commit a romp to video–for private use, of course. But then the video was stolen by a hacker and posted online. They addressed the situation on their Facebook page:
Dear everyone,
We are writing today because we want you to be the first to know some news.
This has been a hard time for us as a band. It's hard for bands generally these days. We make music in a time where album sales are at an all time low. Tours are a formidable expense with no guarantees that we'll make the money back. Not even t-shirts sell the way that they used to. Music isn't art anymore, it's just content. We don't need to write yet another op-ed column to describe the intricacies of why mid-level bands like us are in trouble.
That being said…
Today, without our previous knowledge nor consent, a personal video was released.
For more than 10 years, Claire and I have been the frontman and frontwoman of a band that has been core to the meaning of our mutual existence. YACHT is the result of love, tremendous work and unending, unflinching collaboration. We have always operated under the principle of doing our best to maintain dignity and a commitment to openness and truth, both on stage and off.
But today, due to a series of technological missteps and one morally abject person, a video that we made privately has been released to the public. We have commenced legal proceedings against the aforementioned person, but now that it could potentially circulate, we feel like it's important for you to know what happened and why.
You can read the whole thing here.
Good move. Get out ahead of the story and try to control things as much as possible. But then Jona and Claire took it further. They offered to sell the tape to anyone for $5 a pop. Interesting move. Not one I'd have suggested, but, okay, whatever.
But questions are being asked about the authenticity of this whole situation. Consider:
YACHT has a song called "I Want to Fuck You Till I'm Dead." Is this just promotion for a re-release of the single?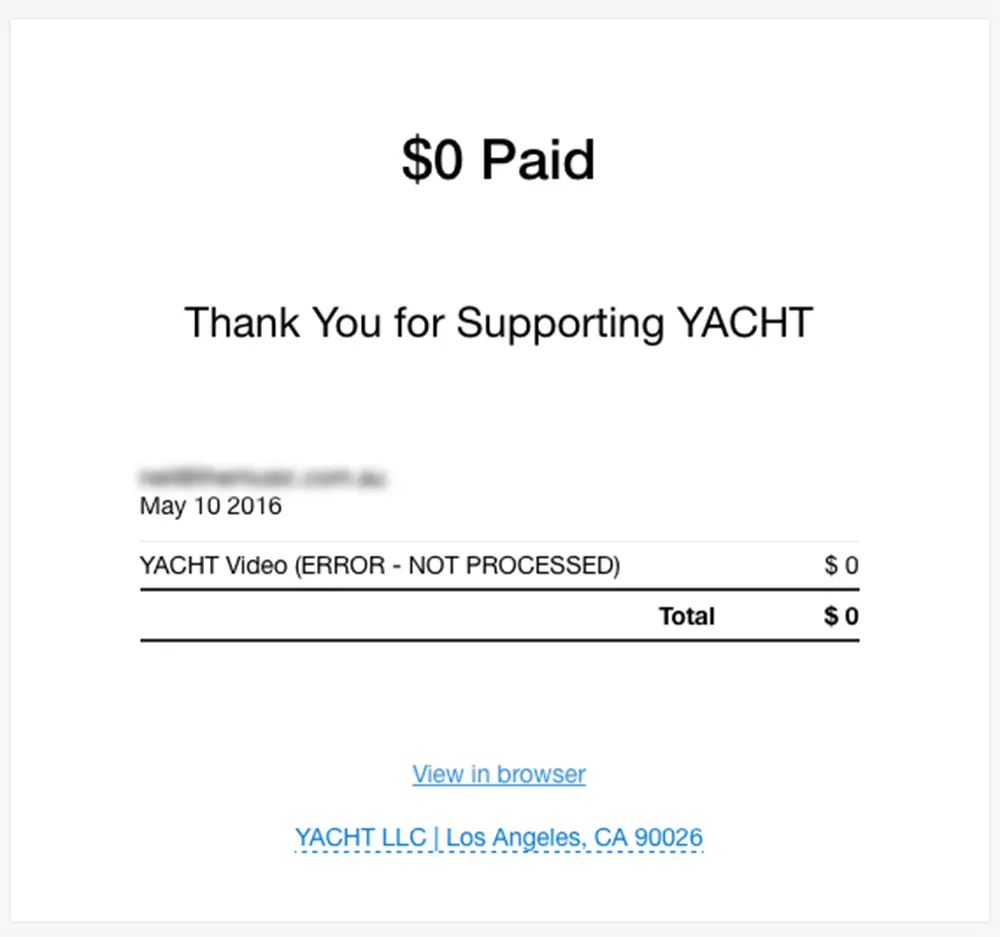 YACHT says that "No, no! This is 100% real!" There are others who claim to have seen the video and attest to its existence.
Hoax or the real deal? Does it matter?
UPDATE: It's a fake. Good try, though.