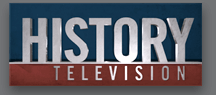 [Note: This originally appeared as my Metro column on Friday, September 30th. It serves as an introduction into History Television's What's in a Name? episode that talks about band names.–AC]
One of the most hideous tasks of being in a band is coming up with a name. Consider:
(1) Everyone in the band has to be happy with it. Good luck with that. Many baby bands have broken up because they couldn't agree on what to call themselves. Finding that consensus is torturous.
(2) It has to be catchy, easy to remember and easy to spell. Your name is your brand, so it has to be something that captures the essence of the group's sound and image without sounding too stupid or pretentious.
(3) Can you get the domain name? Before the Internet, this never used to be a problem. But if you're going to have a proper online presence, you need a proper Internet address. Oasis had to make due with Oasisinet.com (notice the extra "i" because a dating site already had Oasis.com and wasn't about to give it up.)
(4) It must lend itself to good graphic design. Hey, if you can't make a cool logo from it, then you're limiting your appeal. Nine Inch Nails, Linkin Park, Led Zeppelin and the lips-and-tongue logo of the Rolling Stones are all brilliant examples.
(5) And, most importantly, it has to be unique and unused by anyone anywhere in the world currently or in the past.
Of those criteria, this last is often the most difficult to achieve. When Nirvana broke big, they were surprised to learn that a British band formed in the late 60s had dibs on the name. A cheque for $25,000 was required to solve that.
Some British bands discover too late that a North American group is already using their name. The only way around that is to add some kind of geographic signifier to their name. This is why The Beat became The English Beat, why Americans called Suede "London Suede" and why we have a bunch of groups with "UK" suffixed to their names.
Sometimes a full-scale name change is required. When Jack White's Raconteurs tried to break into Australia, they found that the name was taken. That's why Oz is the only place on the planet where the band is known as The Saboteurs.
This whole issue of naming your band is enough to fill a TV show. In fact, watch for the rock band names episode of What's in a Name on History Television scheduled to run tonight.