Napster: Not Quite Dead Yet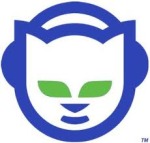 Napster's pointy-earred cat mascot may have a few lives left after all.  Despite the shutdown of American operations in December after being acquired by Rhapsody, the company's European division remained alive, albeit under Rhapsody's control.
But because they recognize the massive brand equity of Napster, Rhapsody has decided to continue to operate Napster–using its logo and everything–in the UK and Germany.