NBC and Shazam Partner for Olympic Coverage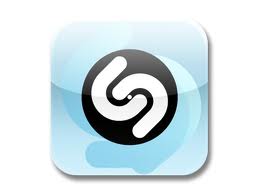 If you use Shazam–the mobile app that "listens" to and then identifies songs for you–you know how damned useful it is.  I use it constantly–and it returns proper results at least 85% of the time.
If you don't know Shazam and you plan on watching some of the London 2012 Olympics on NBC, you will. They've partnered on a plan that will encourge viewers to whip out their mobiles at certain points to get up to speed on not just music but event schedules, news, photos, medal counts and more. 
Shazam will be all over NBC, CNBC, MSNBC and whatever else NBC owns.
So what's in it for Shazam?  Promotion of its app, of course.  And data.  Lots and lots of data.  This is what makes Shazam so valuable to clients.  What are people searching for?  Where?  How often?  And can this data be a predictor of hits and trends?  (Spoiler:  yep.)