NBC Working on a Drama About the Young Thomas Edison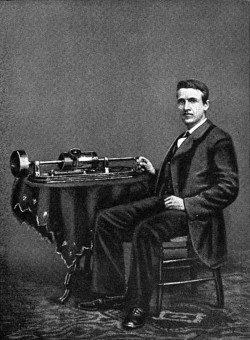 Thomas Edison, the man who gave us recorded sound (among many other things), is reported to be the subject of a new crime drama at NBC. Called Edison, it's coming from a company called Gran Via Productions, which is run by a dude named Mark Johnson. He produces Breaking Bad. That sound promising.
Edison will be set in New York in the 1880s. Expect the main character to be some kind of crime-fighting Tony Stark. In other words, Person of Interest set about 130 years in the past.