Need a Bass Voice in Your Band? Hire a Koala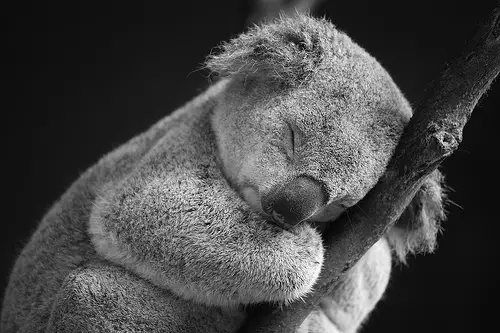 Like pandas, koalas are almost too cute to exist.  They spend all their time either eating eucalyptus leaves or sleeping.  It's a pretty good life.
It's just been discovered that koalas have a second set of vocal cords, something that allows to them bellow–I prefer "sing"–at frequencies much lower than an animal of its size should be able to produce. The bass notes of a koala are more like what we'd expect from an elephant.
What's the evolutionary purpose of this second set of vocal cords?  Better long distance transmission of their calls, much like Very Low Frequency communication used by submarines.