Need a New Morrissey T-Shirt?
It will be a while longer yet–if ever–before the Mozzer comes back to Canada. He's sworn off us until we stop clubbing baby seals–and, of course, he's being urged by his doctors to retire from touring because of health issues. So a new concert t-shirt is out, then.
A company called New York Nothing has just released this limited edition $44 Smiths-inspired shirt featuring the that iconic photo of the band in front of the Salford Lads Club. Learn more here.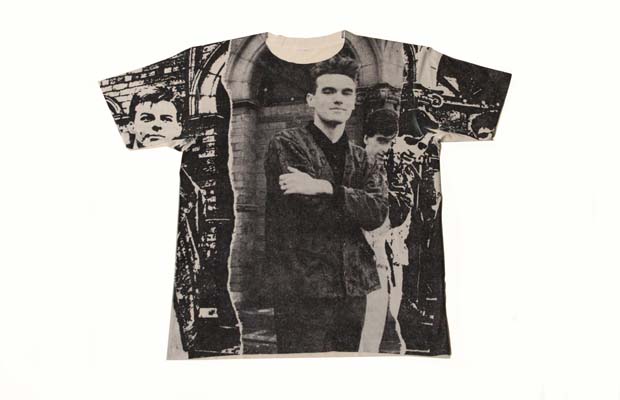 (Via Complex)