Need a New Van? Why Not Buy One Decorated by Kurt Cobain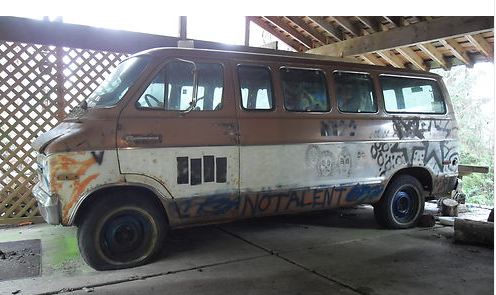 A well-known part of Nirvana lore is Kurt Cobain's love for the Melvins, the sludgey group from his hometown of Aberdeen, Washington, that gave him his first real taste of punk. Kurt not only worked as a part-time wage-free roadie for the Melvins, but he also volunteered to decorate the Melvins' van.
The Melvan, an ancient 1972 Dodge Sportsman Royal Van, features some original Kurt artwork on the side.Yes, it's a mural of KISS, but it's a Kurt original done in black Sharpie.
How much? The current owner wants at least $50,000.