Do We Need Another Social Network for Musician? Fretmonkey Does. Look.
I confess that I hadn't heard of Fretmonkey Records before an email announcing the debut of their new musician-centric social network popped into my inbox this week. Do we need another social network for musicians? The people behind this site think so.
Fretmonkey Nation describes itself as "a global music community with the potential to increase artists' YouTube subscribers, arguably one of the most predominant metrics used in the music industry when making decisions about booking artists to extending label offers."
It kinda looks Pininterest-y in its layout. You can browse through musicians who have posted material and then subscribe to their YouTube channels or social media feeds with a click.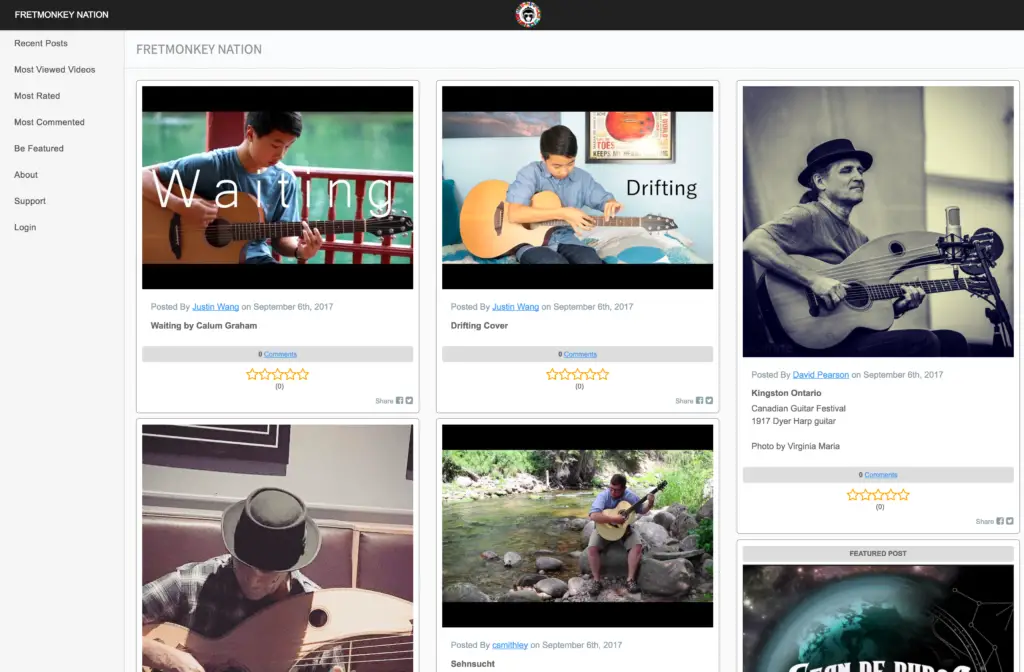 Poking around a little more, you'll find that you can make comments, share what you like to Facebook and Twitter and run the artists through all kinds of search filters. Might be worth a look.