Need Something to Read? Try Heart-Shaped Box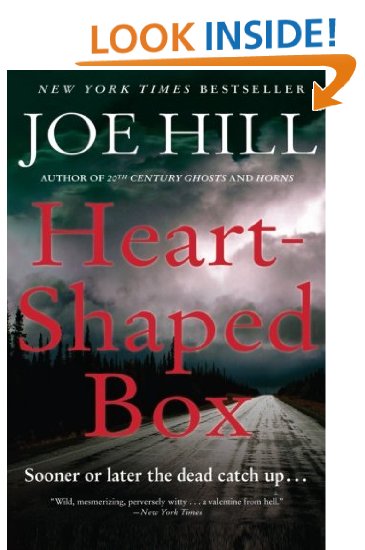 Joe Hill (actually Joe King, son of Stephen) issued a novel a few years back that tells the story of Judas Coyne, a death metal star who's getting a little long in the tooth. To pass the time, he collects weird things: a hangman's noose, a cannibals' cookbook, a snuff film.
Then one day, an Internet purchase arrives: a black heart-shaped box. From that moment on, things go a little, er, pear-shaped.
More on Heart-Shaped Box here. Thanks to Garnet for the recommendation.