New Acoustic and Interactive Series in Toronto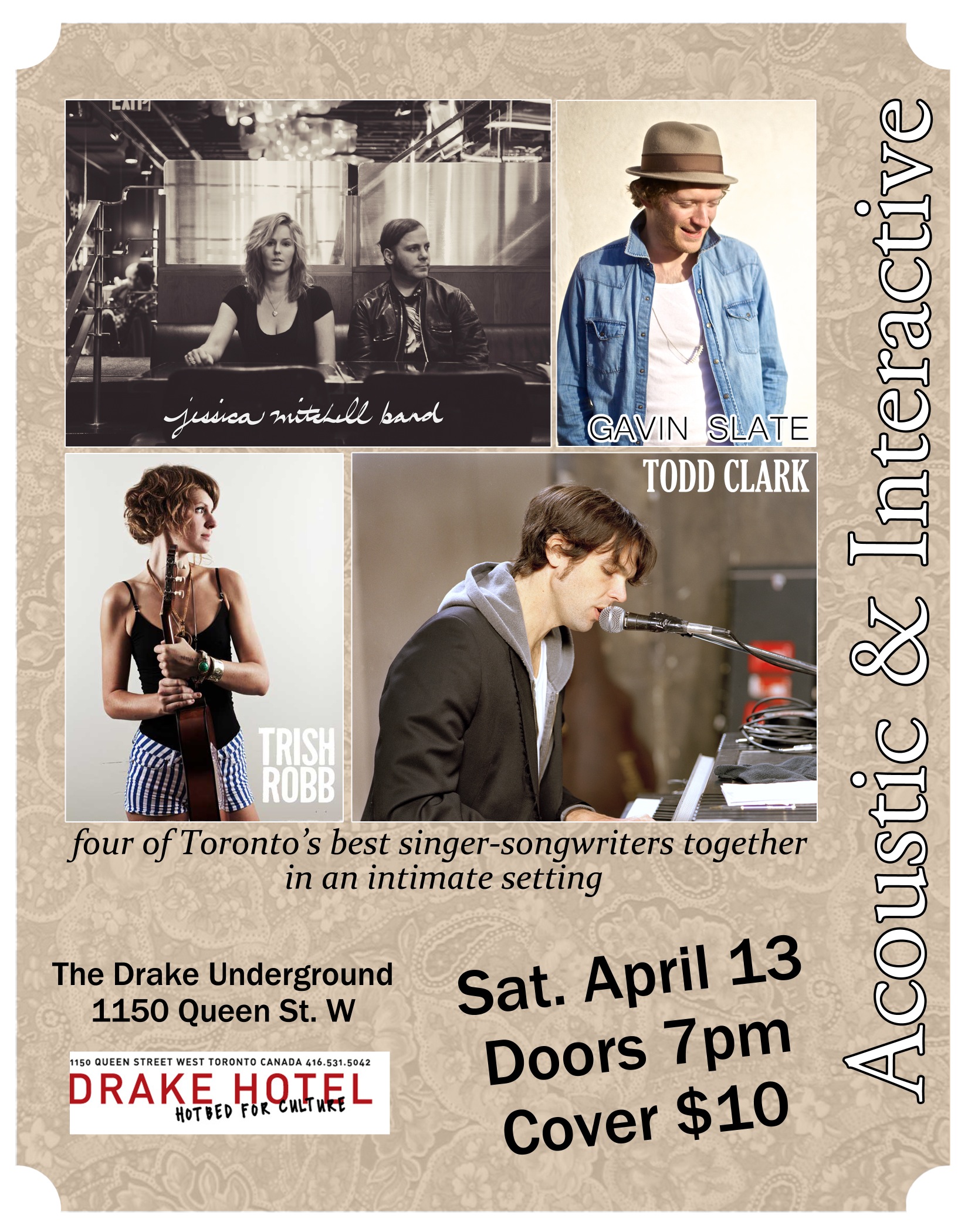 Tonight–Saturday, April 13–is the start of a new series entited Acoustic and Interactive at the Drake Hotel in Toronto. From the press release:
ACOUSTIC & INTERACTIVE SERIES: A co-headlining experience bringing the fans and Toronto's best live singers & songwriters together in an intimate setting.
In the diverse and eclectic music scene of Toronto, known for its tours, big acts and even bigger stage presence, there lies a world of performers playing Toronto's best and brightest stages to be discovered and appreciated. In the first of many to come, the "Acoustic & Interactive" series will showcase the abilities of the talented musicians dwelling inside and outside of Canada's biggest music market.
Kicking it off April 13th, will be the sensational singer-songwriter Gavin Slate (known for his beautiful lyrics and voice, and his iTunes driven corporate prank with Starbucks in 2012), seasoned songwriter and industry veteran Todd Clark (formerly of the very successful Indie Rock venture Pilot Speed), Trish Robb(roots rock sweetheart from Bowmanville, Ontario), and Jessica Mitchell herself performing with her guitar player Jimmy Reid of the Matthew Good Band.