New (American) Study on the Future of Radio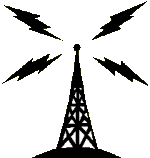 All Access reports on consultant Alan Burns' poll of 40,000 American consumers about radio. The Top 10 findings include:
1. With consumers, Radio wins by large margins images such as the medium that energizes them; relaxes them; puts them in a better mood; helps them have a good time; feels like a friend; and has honest and believable ads.
2. Television wins images for "annoying ads" and "ads you can skip."
3. Internet services win images for being informative and connecting consumers to other people. Internet and Radio tied for "ads targeted to people like you."
4. Newspapers did not win a single consumer image.
5. Radio is less strongly bonded to listeners under 35. Younger listeners want music control and fewer commercials.
Read the next five points here.