New Apple Patent for Bringing Siri into Your Home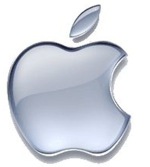 Siri and I aren't speaking. I still can't get used to the idea of carrying on a conversation with my phone. Apple, of course, wants people like me to just get over it.
People who try to divine Apple's future intentions by monitoring their patent applications have found plans for a "Smart dock for activating a voice recognition mode of a portable electronic device."
Basically, it's a dock that would not only charge your iOS device but allow you to intergrate Siri into…well, something more. Maybe she'll control your entire house.
Read more at Apple Insider.