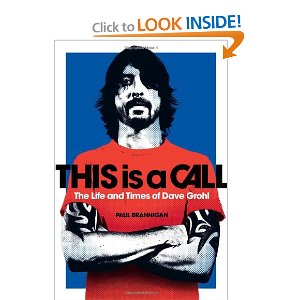 There have been many, many books written about Nirvana. But about the Foo Fighters? Not so much.
There are a few, but there hasn't been one in a while—and certainly not one with much depth. That's why you should look for This Is a Call: The Life and Times of Dave Grohl by Paul Brannigan.
It runs over 350 pages, comes with an excellent discography and is nicely indexed for fast research. The book is unauthorized, so it's not sanitized—and it contains some stories about Dave that I'd never heard before.
If there's a Foos fan or someone who loves Nirvana on your Christmas list, then you can't really go wrong with this book.