New Biography on Amy Winehouse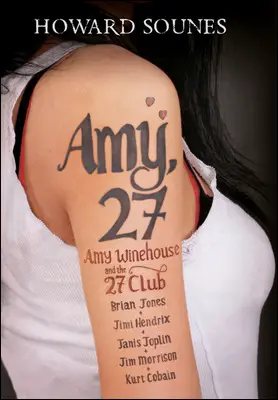 I'm sure you've heard about the mythical "27 Club," that group of doomed artists who all died tragically at the age of 27. Brian Jones of the Rolling Stones, Jimi Hendrix, Janis Joplin, Jim Morrison, Kurt Cobain—you know what I mean. There are all kinds of stories and conspiracy theories surrounding that weird coincidence. But what's the truth?
That's the subject of a new book called Amy, 27, (the title of which refers, of course, to Amy Winehouse, who also died at 27). Author Howard Sounes takes a look at the whole mythology while also writing Amy's biography. It's dark stuff, but at least it sorts out the fact from the fiction—well, as much as possible, anyway.
Here's an excerpt from today's Globe and Mail.