A a new book on Gord Downie and the Tragically Hip is coming in April
With the surviving members of the Tragically Hip and their management apparently unwilling to write an official autobiography of the band, fans and outsiders are taking up the challenge.
Michael Barclay, one of the writers of Have Not Been the Same, the seminal work on the Canrock revolution, has spent the better part of a year working on The Never-Ending Present, a book on Gord Downie and the Hip through their 30-plus years of existence.
The book was just supposed to be a magazine article for Macleans during the summer of 2016 as the Hip embarked on what would be their final tour. But once Barclay began interviewing the band's friends and peers, the stories, memories and reflections kept piling up to the extent where the only way to do the band justice was to write a book. And one that runs over 500 pages, at that.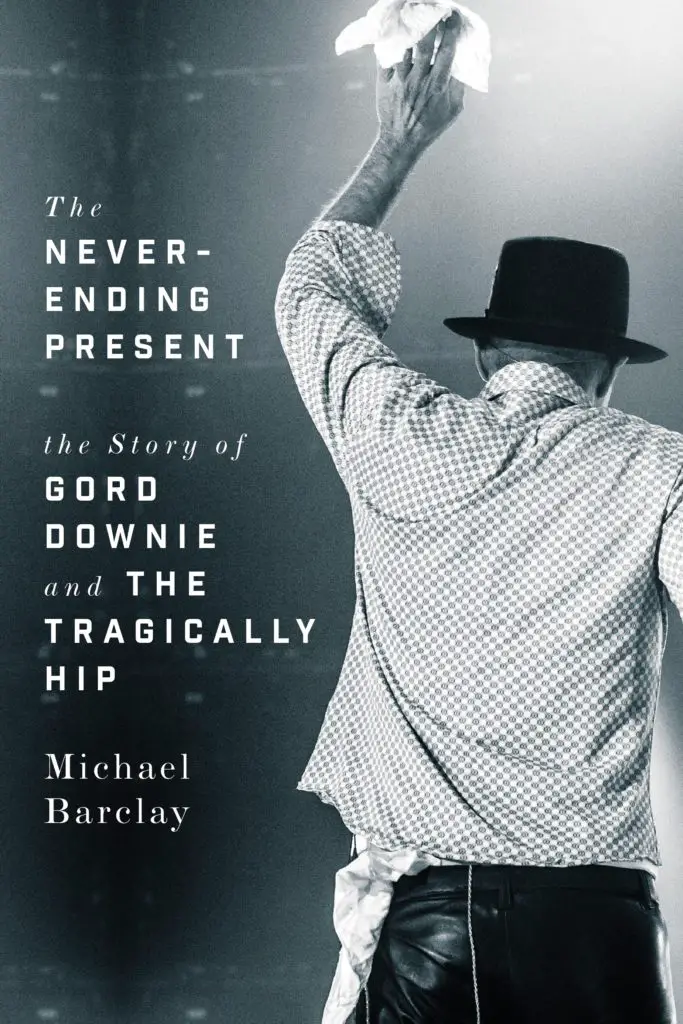 Longtime fans will recognize the title of the book as the same as a song on Gord's first solo album. I quote:
To me it represents the Hip's ethos: the most important time is right now. Get to work on the next record, the next tour. At every gig, something could happen that will never happen again. At the same time, the past is always with us: songs written 30 years ago can still sound fresh today. They can instantly trigger memories, or introduce new ones, no matter how old the music is. Finally, I was writing this book while its subject was living with terminal cancer, a liminal state where one has no choice but to live day to day, which Gord Downie did until his final days, writing and creating and advocating as much as he could—as he always had, in the never-ending present.
I'm not sure what the band or its management thinks of all this, but fans abhor a vacuum. This book could fill it nicely.
The Never-Ending Present: The Story of Gord Downie and the Tragically Hip will be published April 3. You can pre-order it here.