New Book on the History of Toronto's Legendary Horseshoe Tavern Coming Soon
It started as a blacksmith's shop around 1860 before flipping to a tavern and music venue almost a hundred years later. Today, the Horseshoe Tavern is still in operation on Queen Street West in Toronto.
There have been plenty of articles on the 'Shoe over the years but never a full and proper book. David McPherson has fixed that. Due in September via Dundurn, The Legendary Horseshoe Tavern: A Complete History, covers the venue's entire history, from its time as a country bar to The Last Pogo to club shows by big names (Think Tragically Hip and Bryan Adams).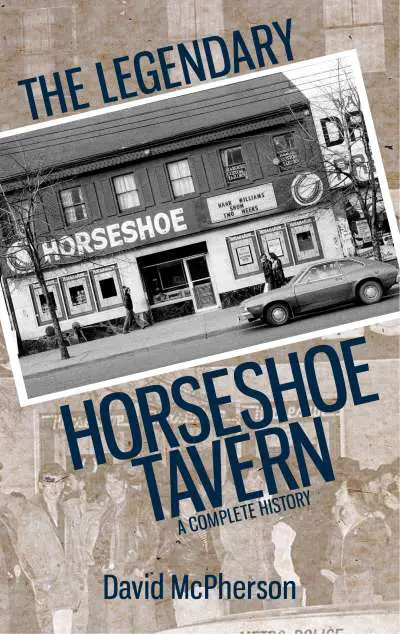 Preorder here or here.