New Book on Cool Jobs in the Music Industry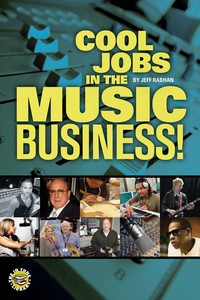 That's what it's called: Cool Jobs in the Music Business! (and yes, there's an exclamation mark at the end).
Written by Jeffrey Raban, an industry veteran and chair of the Clive Davis Recorded Music Program at NYU, it goes through a bunch of career options: journalist, manager, producer, publicist, DJ, music supervisor and more.