New Contest for Emerging Canadian Artists ($$$ Involved!)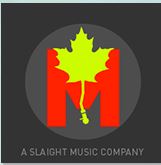 New Canadian Music, a website devoted to showcasing new talent talent, has teamed up with Vista Radio to offer cash prizes to new artists. 
If you're Canadian and you fit this definition of "emerging," go here and to find out how you might qualify to win cash money every quarter.
Good luck!