New data on how Canadians interact with music, media and gadgets with Infinite Dial survey. This is fascinating.
Evey year, Edison Research and Triton Digital release a study of consumer behaviour and media consumption. Called The Infinite Dial, the project has been an America-only one so far. This year, though, we have the first-ever Canadian survey.
Wants some highlights about us? Glad to help.
76% of Canadians own smartphones. Compare that to 82% of Americans. I wonder why the gap?
About 8% of Canadians own smart speakers. Google Home is in the lead, mainly because it was the first smart speaker to become available in the country.
Some 49% of Canadians over the age of 18 listen to online audio at least once a week. The biggest source is Spotify with 16%.
If we're talking about the car, radio dominates with 64% of Canadians saying that's the main source of audio while driving.
61% of Canadians at least know about podcasts. 28% of us actually listen to one at least once a month.
The average Canadian podcast listener listens to five of them per week.
Now let's look at some nice charts.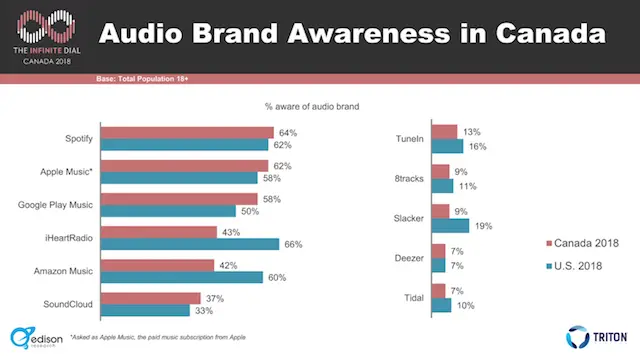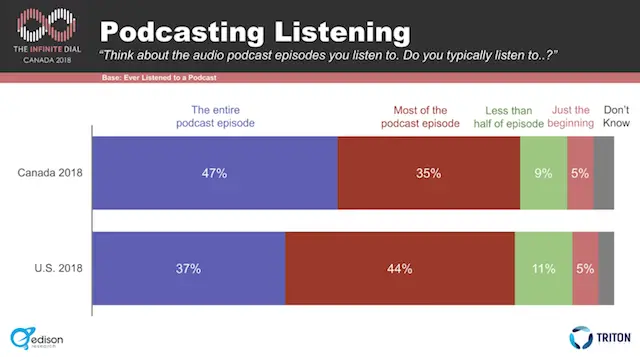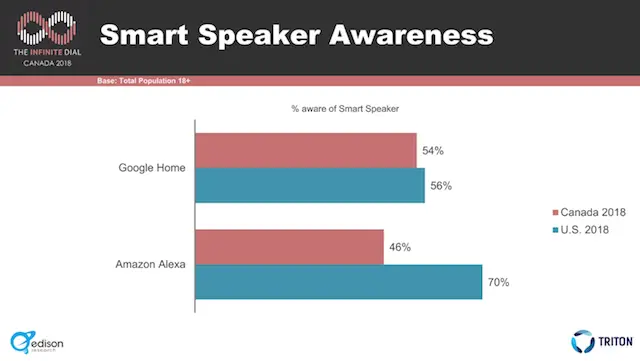 And finally, a nice video.