New Documentary on the Hired Guns of Rock'n'Roll
When they go into the studio or on tour, artists like Michael Jackson, Billy Joel, Ozzy Osbourne and John Mellancamp can't do it alone. They need to hire a band, a collection of crack musicians who can make their music come alive. While these people may play in front of millions of people over the course of their careers, they spend most of time in the background, unknown to all but the most hardcore fans of the frontperson.
Who are these people? And how did they get (and keep) these gigs? Hired Gun is a documentary that tries to answer these questions.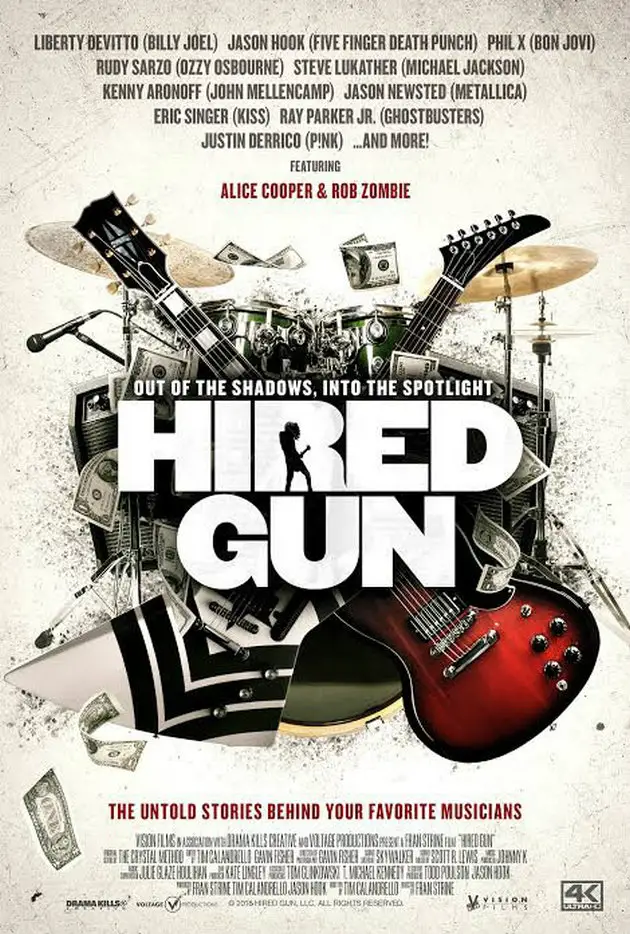 After some festival screenings last year, the film will appear at the North West Festival in Edmonton on May 12 with John Mellancamp drummer Kenny Arnonoff ready for a live Q&A. More info can be found here.
Now check out the extended trailer.
https://youtu.be/kYLHKpAl1vs