New Dolby Technology Will Make Movies Sound Better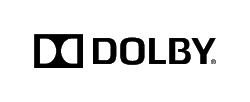 First, we went from mono to stereo. From there, the upgrade path was quad, Dolby Surround, 5.1, 6.1. 7.1, THX–and now this.
At the annual CinemaCon convention in Las Vegas, Dolby Labs announced a new audio technology for movie theatres called Atmos. It uses 128 different audio inputs to feed 64 different speakers to create "a lifelike sensory experience."
To their ears, this means sounds in a theatre can eminate from the standard vectors (front left, centre, front right, rear left and rear right) but from any point in the room. The new gear will be deployed in key theatres in the US, China, Japan and Europe this year and will roll out more widely in 2013.
Three thoughts:
(1) Being an audio editor/mixer for film just got a whole lot more complicated.
(2) With cinema attendance declining, will this get people going to more movies?
(3) When can I get one of these for my house?