New Game Tests Your DJ Mixing Skillz
Hasbro is preparing the release of Dropmix, a "First-of-its-kind music mixing Ggme featur[ing] songs by Afrojack, Bruno Mars, The Chainsmokers, Ed Sheeran, Fall Out Boy, The Jackson 5, Meghan Trainor, Sam Hunt, and many more."  It looks like this.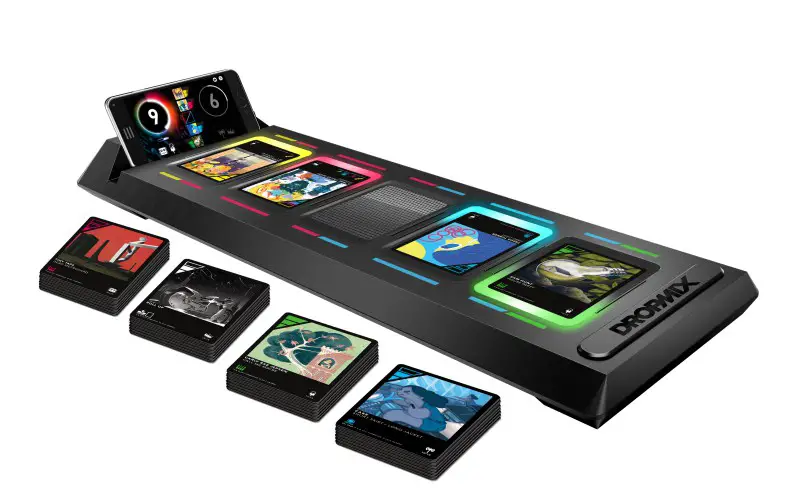 Developed in conjunction with game maker Harmonix Music Systems (they created Rock Band and Dance Central), players are "[empowered] to create unique mixes of songs by playing cards on a board game connected to a mobile app." So how do you play?
When a DROPMIX card is placed on a Mix Slot, the electronic DROPMIX Board immediately starts playing the corresponding part of the song (bass, beat, loop or vocals) noted on the card. The board reads up to five DROPMIX Cards at time and the groundbreaking software in the app seamlessly combines the music within each card to create a unique mix. The DROPMIX cards include NFC chips; a technology commonly used in smartphones with digital wallets.
Interesting, The game will be out in the fall with an MSRP of $99.095 USD. Read more here. (Via Brent)