New Indie Record Store Opens in Toronto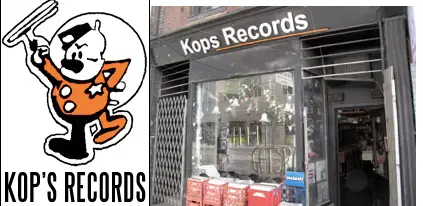 Back in the 90s, the announcement of the opening of a new retail outlet for music wouldn't be a big deal. Now, though, such an event is cause for celebration.  From the press release:
At a time when the music industry struggles to monetize music and record stores are either closing or focusing on DVD's and memorabilia, Kops Records is expanding.  Toronto's oldest independent record store in business since 1976 on Queen West is opening a second location in the Annex on September 28, 2013. [The address is 592 Bloor Street West.]
Nick and Martin Koppel run the family owned business and its their passion for music of all genres that keep them looking to the future.  "Although there have been much anticipated albums re-issued, there are many more that haven't been," says Nick.  "The history of recorded music is primarily on vinyl and Kops Records prides itself with presenting and preserving the history of music."
Kopps promises more live in-store performances and more devotion to rediscovering the long-lost history of recorded music, all the way back to Edison cylinders.