New Lunchbox Speaker-Charger Means You Don't Have to Choose Between Music and Charging
[A find by current intern-in-residence, Dorothy Lee. – AC]
Besides basic necessities and the need for social interaction, two of the things that most people can't live without include their cell phone and music. But have you ever had a time when you really wanted to listen to music on your smartphone but your phone battery was low and you didn't have your charger? So you decide against enjoying some music to prevent your phone from dying. Or maybe you find that the speaker on your phone is crap but you hate dealing with cables and wires.
Well MIA Sound is introducing 'The Lunchbox', a new portable speaker that doesn't require cables, WiFi, Bluetooth, syncing or connectivity. Not only that but the "lay and play" functionality also allows you to charge your phone simply by laying your phone on top of it while it amplifies the music playing from your phone.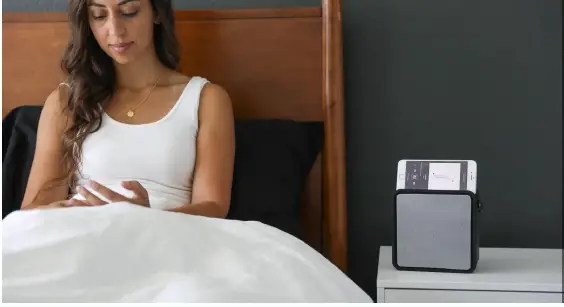 The Lunchbox operates by using magnetic induction amplification. It can play music loud enough to fill a room, has a video kickstand, over 13 hours of battery life, and it looks awesome too.
You can now enjoy music at home or work, in your yard, while camping or at the beach, or anywhere you go with more ease than ever before.
For more information, take a look at this video.