New Music from the Inbox: Crown Lands, Aasiva, Courtney Barnett, and more!
Artist: Mia Pixley
Song: Everything is Slow Motion
Album: Margaret in the Wild
This song is an expressive and brilliantly textured journey which will take your breath away. Mia Pixley's rich vocals and use of strings are both absolutely stunning. Find it on her upcoming album, Margaret in the Wild, out July 23!
Listen:
Artist: Crown Lands
Song: White Buffalo
Punchy and exhilarating, with incredible vocals and impressive guitar riffs: this is amazing rock music. The duo explains how this song conceptually fits in with their two of their previous releases: "White Buffalo is the third instalment in our trilogy of songs about Indigenous rights. "Mountain" is what happened. "End of the Road" is what is happening. White Buffalo is manifesting what will happen: overcoming oppression and rising up to reclaim one's land. The White Buffalo is a symbol of manifestation. When Colonizers came to North America they tried to wipe out the Buffalo to starve Indigenous people to death. The Buffalo are still here. We are too, and together we'll overcome."
Watch/listen:
Artist: Aasiva
Song: Ungalirakki
Album: Niriunniq
Lush and intimate, with breathtakingly expressive vocals. This is a very special and impressive piece of art. Aasiva's new album, Niriunniq, is out now!
Listen:
Artist: Odreii & Aiza
Song: A Game
This pop/mombathon anthem is overflowing with infectious self confidence. Of the inspiration behind the song Odreii says: "A few years ago someone asked me what my skills were. And I was proud to show what I had accomplished: I play guitar, I can sing in French, Spanish, Russian, Chinese, Italian, and I write and compose music. I was then told to say less cause it was intimidating to others in the room. I was shocked! Are they asking me to actually hide myself? Pretend I am not proud of the years of sweat and sleepless nights I went through to get to this level? Seems unreal, but in some cities showing off is frowned upon. You are less likable when you hold your trophies up high, which I totally disagree with. You accomplished something? Then go sis! Flaunt it, show it off, be proud, celebrate and inspire others! That's what I was thinking about when I wrote A-GAME. The audacity of that person telling me to shine a little less hahahaha. Get yourself some shades."
Watch/listen: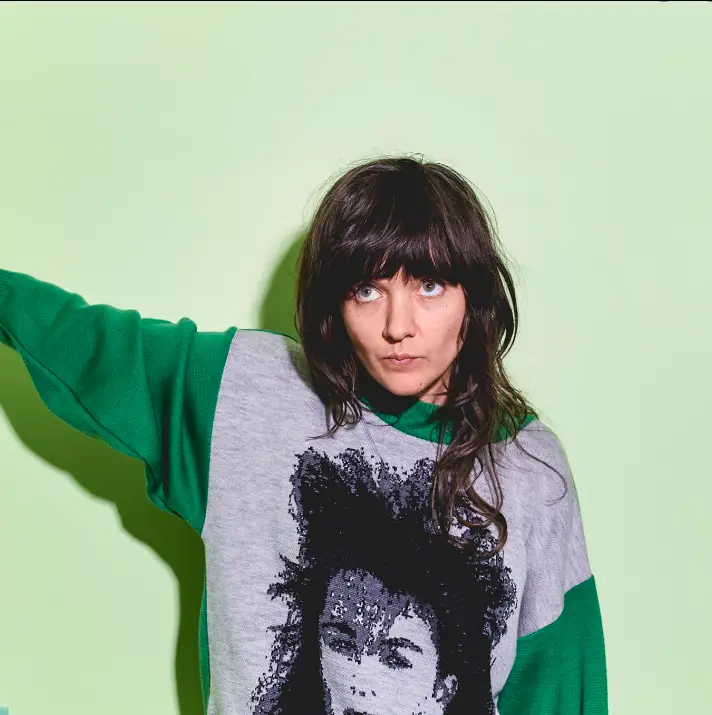 Artist: Courtney Barnett
Song: Rae Street
Album: Things Take Time, Take Time
This charming and relaxing rock song is from Courtney Barnett's upcoming third album, Things Take Time, Take Time, out November 12!
Watch/listen: