New Music from the Inbox: Elbow, Mazie, Gracey, and more!
Artist: Silla and Rise
Song: Tulukkat
Album: Silarjuaq
This gorgeous track has captivating rhythms and evokes a feeling of catharsis. Nunavut based Silla and Rose explain, "As a mediator between life and death in both Celtic and Inuit traditions, this song blends the Irish Bodhran drum played by Deirdre Dooley with the raven's call throat song which was formed after many years of practice by Charlotte Qamaniq. The song is dedicated to Qamaniq's father, Marcel Mason, who was of Irish descent, and adopted into the Qamaniq family of Iglulik, Nunavut." Find it on their forthcoming album, Silarjuaq, out October 29!
Watch/listen:
Artist: Elbow
Song: Six Words
Album: Flying Dream 1
Entrancing synth patterns, lush layers, gorgeous vocals. Beautiful song from Elbow's ninth studio album, Flying Dreams 1, out November 19!
Watch/listen:
Artist: Mazie
Song: Spinnin
Bubbly and euphoric with a winning authenticity. Great indie pop music!
Watch/listen:
Artist: James Sullivan
Song: Lea Bridge
Album: Light Years
The spoken word verses on this rock & roll song tell a story of growing up with a charming frankness. James Sullivan explains: "I'm usually so obsessed with chasing melodies but this time I wanted to free myself completely and just speak directly. I'd been keeping a journal after having some CBT during a particularly rough patch last year. That was part of the advice they gave me – to try and track what was going on in my head. The lyrics for that song are lifted almost word for word from that diary." His debut album, Light Years, is out now!
Listen: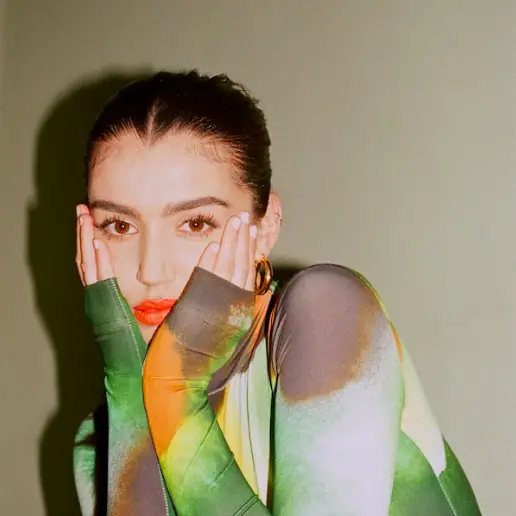 Artist: GRACEY
Song: Sad Song
Ep: Fragile
Gracey explains that the intimate lyrics behind this irresistibly danceable pop song are "about the time I saw my ex getting with a new girl, and got in an Uber home that happened to be blasting 'I Got A Feeling' by the Black Eyed Peas, which felt like a cruel, ironic prank. I basically sat in the back feeling like a loser, crying and desperately searching for my headphones in need of heartbreak huns Joni Mitchell and Adele. These songs are about those fragile moments." Find it on her new ep, Fragile, out now!
Listen: