New Music from the Inbox: Fleece, Sody, Michael Peter Olson, and more!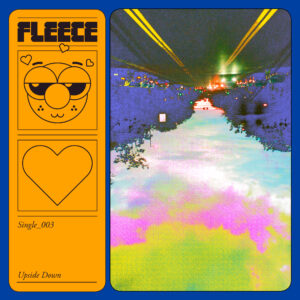 Artist: Fleece
Song: Upside Down
There's a little bit of magic in every Fleece song, and you can see it all reflected in the colourful animated music video for their new single, Upside Down. With heavenly vocals, mellow brass, bright guitar, and an overall relaxed vibe, this indie song is an absolute mood booster! Keep an eye out for a new full-length album from Fleece in 2021!
Watch/listen:
Artist: Sody
Song: Butterfly
Written this year during quarantine, Sody (aka Sophie Dyson) explains that the inspiration behind this indie-pop song is: "One day I went for a walk in the sticks, sat in a field, read a book and saw a little white butterfly. I wondered where it had been and the journey it had been on. I felt alone at times during those months and had a lot of time to think about my life, my experiences and my own actions." 
Listen:
Artist: Lavender Diamond
Song: This Is How We Fall
Album: Now Is The Time
The fluttery vocals on this song are so beautiful and fit perfectly over the bright, cheerful chamber-pop backdrop. Lavender Diamond's first album in eight years, Now Is The Time, is out now!
Listen:
Artist: Michael Peter Olson
Song: Cloud Parade
This stunning instrumental piece, which features breathtaking cello and ethereal vocal harmonies, can be found on Michael Peter Olson's debut full length album, Yearning Flow, out January 15!
Watch/listen: