New Music from the Inbox: Jukebox the Ghost, Big Red Machine, Elke, and more!
Artist: Jukebox the Ghost
Song: Cheers
Jukebox the Ghost's new rock anthem Cheers is a glass full of bold and bubbly fun. Rocking their usual flamboyant style, it has all the whimsy and stage presence of a modern Queen.
Listen:
Artist: Jarina De Marco feat. Empress Of
Song: Vacío
Jarina De Marco and Empress Of have combined their electro-pop talents to create a song that is electrifying and entrancing. Jarina explains that it is "about working through the uncertainties and anxieties of a romantic relationship that is on the precipice of falling deeply in love. I was freaking out and I just had to give in and let go of control. Vacío is a fierce declaration of commitment to the unknown."
Watch/listen: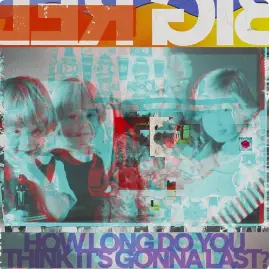 Artist: Big Red Machine
Song: Brycie
Album: How Long Do You Think It's Gonna Last?
Big Red Machine is a duo made up of Justin Vernon of Bon Iver and Aaron Dessner from The National, so it's bound to be a hit with any indie-rock fans. The twinkling guitar parts in this track are beautiful and a nostalgic tint gives it emotional resonance.
Listen:
Artist: Domanique Grant
Song: Airbrush
Toronto's Domanique Grant explains that this lively and fun pop song "takes Instagram, TikTok and YouTube culture, and turns it into satire. I'm not saying that you shouldn't wear wigs or makeup, what I'm saying is that if you're trying to go viral and your idea of fame is not being yourself — airbrushing, Black fishing or filtering yourself — that's when you really need to re-evaluate. I want the song to remind people to be authentic." 
Watch/listen:
Artist: Elke
Song: The Pink Tip of a Match Turns Black
Album: No Pain For Us Here
Atmospheric indie-rock from Elke's debut album, No Pain For Us Here, which will be out on September 24!
Listen: