New Music from the Inbox: Lucius, Safia Nolin, Jenny Berkel, and more!
Artist: Folly Group
Song: I Raise You (The Price of Your Head)
EP: Human and Kind
There is an instantly loveable exuberance on this rock track from London's Folly Group. The band says of their upcoming second ep: "Human and Kind is a projection of our ambition, and our desire to push ourselves through what we might previously have perceived as the ceiling of possibility for four players. The release is at once introspective and extroverted: it attempts to be a dynamic interrogation of grief and growth." It will be out March 25!
Listen:
Artist: Lucius
Song: White Lies
Album: Second Nature
Gorgeous harmonies on this song from indie-pop duo Lucius, produced by Brandi Carlile and Dave Cobb. Their upcoming album, Second Nature, will be out April 8!
Listen:
Artist: Safia Nolan
Song: Tu Danses, condessa
Album: 1969
This beautiful song is from1969 – a concept album of all original music dedicated to the late 60's and featuring a lineup of Canadian artists including Half Moon Run, Claudia Bouvette, Elisapie, and more, out April 12!
Listen:
Artist: Jenny Berkel
Song: You Think You're like the Rain
Album: These Are the Sounds Left from Leaving
Jenny Berkel's voice is so rich, her melodies so captivating, this is truly remarkable folk music. You Think You're like the Rain is from her upcoming album, These Are the Sounds Left from Leaving, out May 13!
Watch/listen: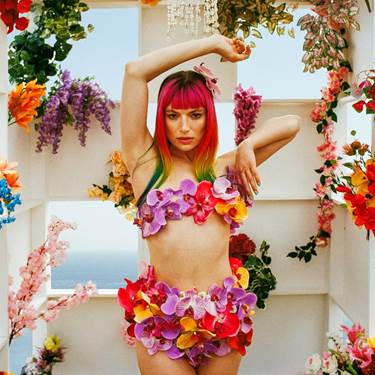 Artist: Molly Moore
Song: Vacation
EP: Escapism
Smooth and groovy soul-pop from Molly Moore's new EP, Escapism, out now!
Watch/listen: