New Music From The Inbox – Monday Edition! (Jan 27, 2020): Stars and Rabbit, Ash, OvO, and more!
Artist: Stars and Rabbit
Song: "Little Mischievous"
Album/EP: Rainbow Aisle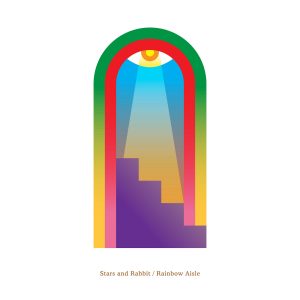 Grizzled lead vocals and a delightfully peppy guitar tone align in an opposites-attract sort of function in Stars and Rabbit's "Little Mischievous" single. Light and dexterous instrumental deliveries keep this tune catchy little tune moving quickly – whilst still taking moments to breathe in the bridges before diving into another gang vocal chorus. Pretty solid sonic output for a plucky Indonesian duo!
Watch/Listen: 
Artist: Ash
Song: "Darkest Hour of the Night"
Album/EP: TEENAGE WILDLIFE: 25 Years of Ash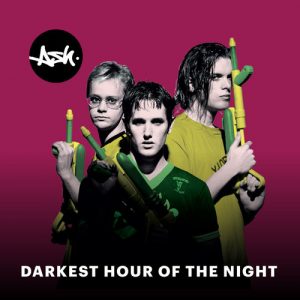 The Northern Irish lads wear 25 years quite well, yeah? Considering the freshness of this optimistic single from Ash's anniversary celebration, I'd certainly say so. Exuberant brass features, bittersweet choral vocals and synths, and an immediately attention-grabbing bass line produce a heart-achingly genuine performance that could've easily slotted in amongst the past two and a half decades of musical releases. It's timeless!
Watch/Listen: 
Artist: OvO
Song: "You Living Lie"
Album/EP: Miasma
Industrial, dark, and grating – "You Living Lie" is an absolute challenge to listen to at times, but it's what makes it so compelling as a piece of music. Thrashing percussion, howling and difficult to understand vocals, and melodies that are nigh impossible to assign to an instrument (is that a guitar? a synth? feedback from an amp?) turn this Italian industrial dance into a doomed anthem. This is what you'd expect to play over the airwaves in a post-apocalyptic world.
Watch/Listen: 
Artist: Sea of Sin
Song: "You"
Album/EP: Single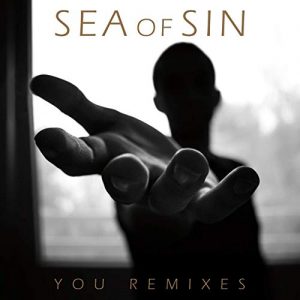 The year is 1981. The Cure are releasing singles from their upcoming album. Moog synthesizers continue to fly off the shelves. Eurovision is about to start a new season. A plucky German group of friends are feeling blue; they decide to write a song together. Discovering their hidden talent for pulling heartstrings, they decide to record a demo in the hopes of using it to get in front of the Eurovision judges. It is storming late one night; they all crowd into the studio to give their master one final go-over. Lightning strikes a nearby antenna. Somebody has been messing with the Moog's inputs. Wires solder and sparks flash as space and time are warped; the group is Sea of Sin, and they are transported to the year 2020. The demo is "You", and in their bewilderment the band can't think of what to do. Somebody remarks, 'may as well release the song'. The world rejoices.
Watch/Listen: 
Artist: Mae Muller
Song: "Therapist"
Album/EP: Single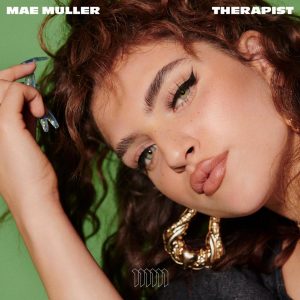 Smooth and warm pop with a message that may hit a bit too close to home for some, "Therapist" is an emotive offering from North London's Mae Muller. Relaxed production and casually effortless vocals allow the lyrics of this tune to shine…with space for a catchy earworm or two to burrow deep.
Watch/Listen: